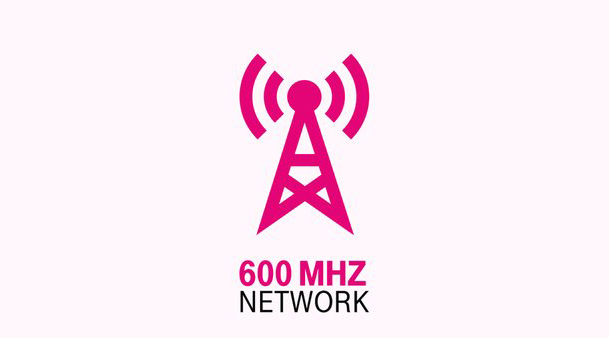 T-Mobile today provided another update on its 600MHz LTE rollout.
T-Mo says that its 600MHz (Band 71) LTE coverage is now live in 1,254 cities and towns across 36 states, including Puerto Rico. This is up from the 992 markets across 33 states that T-Mobile's 600MHz LTE was available in back at the start of August 2018. You can find the full list of 600MHz cities and towns right here.
There are 14 smartphones available from T-Mobile that include 600MHz support. They include:
LG Aristo 2 Plus
LG G7 ThinQ
LG K30
LG Q7+
LG Stylo 4
LG V30
Moto E5 Plus
Moto E5 Play
Samsung Galaxy J3 Star
Samsung Galaxy J7 Star
Samsung Galaxy S8 Active
Samsung Galaxy S9
Samsung Galaxy S9+
Samsung Galaxy Note 9
T-Mo also notes that is has enabled carrier aggregation for its 600MHz LTE and mid-band LTE, enabling customers with devices that support these features to access the capacity of both at the same time and get an increase in download speeds.
T-Mobile's 600MHz LTE coverage reaches farther and is better at penetrating buildings that mid-band LTE. It's an important aspect of T-Mo's network as it continues to expand and improve its 4G LTE coverage, and it's good that we continue to see more 600MHz LTE coverage rolling out while additional 600MHz-capable phones are added to T-Mobile's roster.
Source: T-Mobile