The iPhone XS, iPhone XS Max, and Apple Watch Series 4 are launching this week, but if you've decided to keep your current iPhone or Apple Watch rather than upgrade, Apple's got something new for you, too.
Apple has released iOS 12 and watchOS 5 to the public. You can now download both updates over the air, with iOS 12 available by going into Settings > General > Software Update on your iPhone or iPad and watchOS 5 available by going into the Watch app on your iPhone and then selecting General > Software Update from there.
The update to iOS 12 brings new features like four new Animoji — a koala, a tiger, a ghost, and a T-Rex — and the ability to create your own Animoji called Memoji. Grouped notifications will help declutter your lock screen by grouping together alerts from the same app, and Siri Shortcuts will let you perform actions in third-party apps using your voice, which you can set up yourself.
Apple has improved Do Not Disturb in iOS 12, too, letting you turn on DND until you leave your current locationi or until the end of an event on your calendar. A feature called Screen Time will show you how much you've used your apps today and let you set up App Limits if you feel that you need more control over your app usage. And then there's security code AutoFill, which will automatically show SMS one-time passcodes as AutoFill suggestions so that you don't have to worry about memorizing them or copying and pasting them.
Finally, Apple says that it's improved performance on iOS with the update to iOS 12. The company touts that there's an up to 70 percent faster swipe to Camera and up to 50 percent faster keyboard display on iOS 12, as well as up to 2x faster app launch under a heavy workload. Best of all is that Apple says owners of devices as far back as the iPhone 5s and iPad Air should see performance improvements after updating to iOS 12.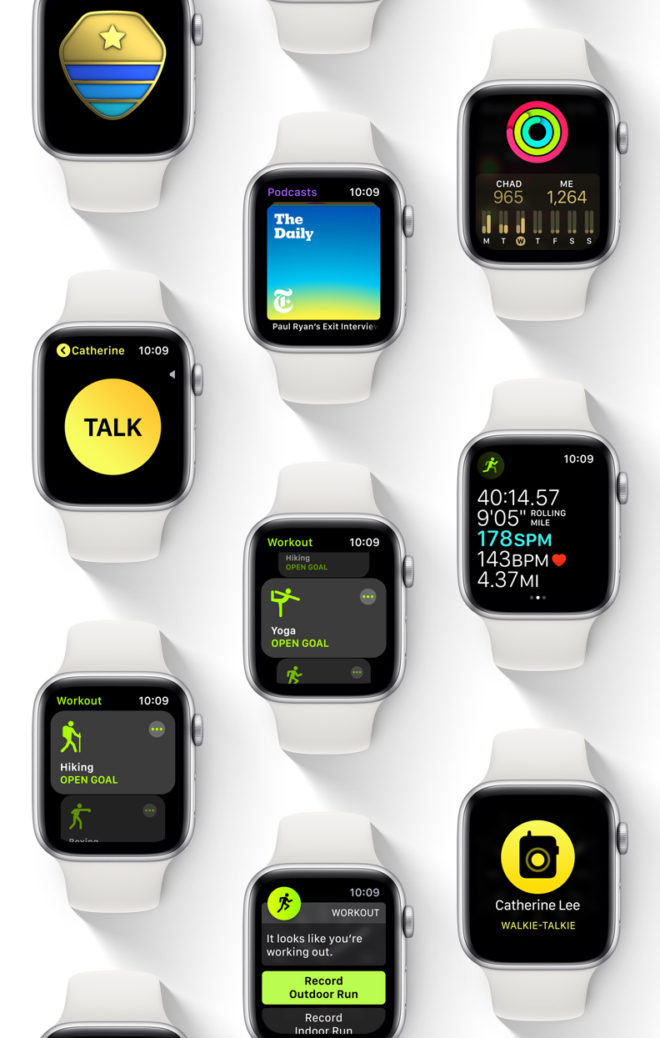 The update to watchOS 5 comes with several nifty new features of its own. There are workout-focused additions, like Activity Competitions that you can challenge your friends to and automatic workout detection, which will determine when you're exercising and alert you to start the Workout app. You can also save podcasts to your Apple Watch in watchOS 5 using Apple Podcasts, and a Walkie-Talkie app will let you quickly communicate with your friends using your Apple Watch.
If you're installing iOS 12 or watchOS 5 today, let us know what you think of Apple's updates once you're using them!