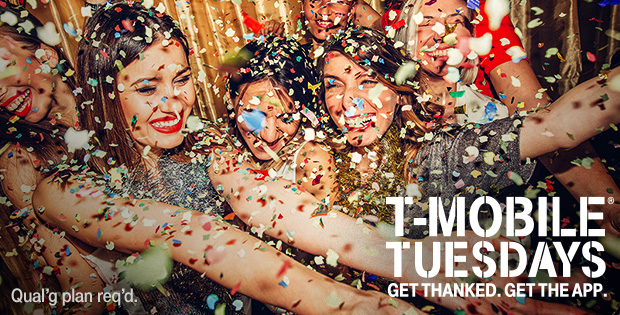 Earlier this year, T-Mobile announced that it was partnering with Twentieth Century Fox to offer $4 movie tickets to T-Mo customers. Now it's been revealed that another discounted ticket is coming soon.
On Tuesday, September 11th, T-Mobile customers will have the opportunity to buy a $4 ticket to see The Predator on opening weekend using the T-Mobile Tuesdays app. The discounted ticket will be available through Atom Tickets. The Predator opens on September 14th.
One week earlier, T-Mobile Tuesdays will have another movie-themed event. Starting September 4th and running through that week, T-Mobile customers will be able to play a game and enter for a chance to win movie tickets for two for one year.
And starting tomorrow, August 28th, everyone will have the chance to win a Predator-themed trip to Mexico. T-Mo customers can enter in the T-Mobile Tuesdays app, while everyone else can answer a Predator-themed question from T-Mobile on Twitter.
The trip includes a three nights' stay for two in a treehouse in the jungle and a chance to "experience the ultimate Predator mission in the place where the original movie was filmed."
Source: T-Mobile