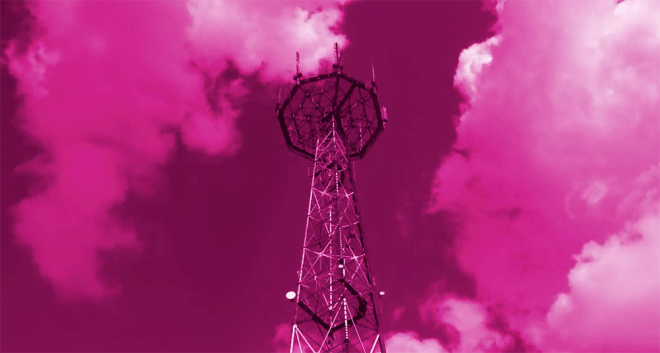 Days after T-Mobile announced that it had upgraded more cell sites with additional mid-band LTE capacity, it's confirmed some more low-band LTE expansions, too.
T-Mobile CTO Neville Ray says that T-Mo added low-band LTE to dozens more cell sites in the past two weeks. This brings "more and better coverage," Ray explains. These upgrades typically include both 600MHz and 700MHz spectrum.
Our network team added lowband LTE to dozens of sites in just two weeks, which means more and better coverage. And #WeWontStop!! @TMobile @MetroPCS #AcrossTheGrid pic.twitter.com/FVVVps5ytW

— Neville (@NevilleRay) July 27, 2018
Some of the cities in this latest expansion include San Francisco, CA; Miami, FL; Cincinnati, OH; and Baltimore, MD. You can find the full list of cities in this low-band LTE expansion below.
Dothan, AL
Midland City, AL
Phoenix, AZ
Strathmore, CA
Los Altos, CA
San Francisco, CA
Berkeley, CA
Morgan Hill, CA
Aurora, CO
Fort Garland, CO
Hamilton, CO
Rangely, CO
Tallahassee, FL
Miami, FL
Tampa, FL
Sebring, FL
Honolulu, HI
Woodridge, IL
Chicago, IL
Carmel, IN
Indianapolis, IN
Fairfield, ME
Brentwood, MD
Baltimore, MD
Windsor Mill, MD
Detroit, MI
Burton, MI
Rockford, MI
Saint Paul, MN
Howell, NJ
Albuquerque, NM
Scarsdale, NY
West Babylon, NY
Bay Shore, NY
Hobbsville, NC
Cincinnati, OH
North Versailles, PA
Pittsburgh, PA
Sweet Valley, PA
Nashville, TN
Flower Mound, TX
Paris, TX
Fort Worth, TX
Boerne, TX
Gillett, TX
Mission, TX
Austin, TX
Brownfield, TX
Dumfries, VA
Chesapeake, VA
Eastsound, WA
Friday Harbor, WA
Ephrata, WA
Source: Neville Ray (Twitter)