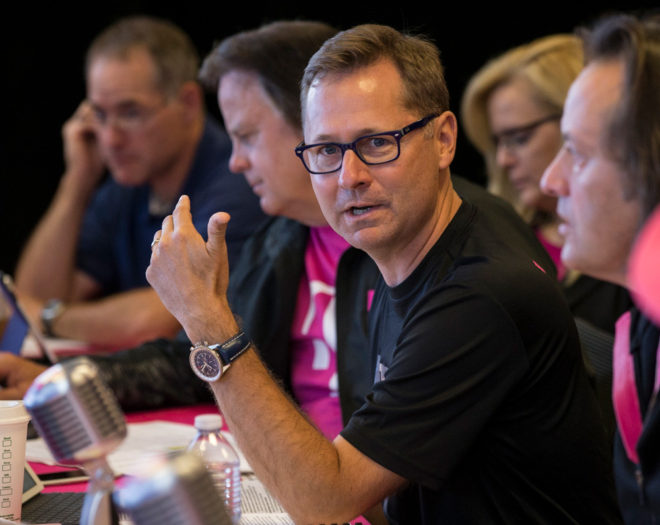 When T-Mobile and Sprint announced that they'd reached a merger agreement, they also revealed that some executive titles would be shuffled as part of the deal. Today one of those changes has officially been made.
T-Mobile said today that it's appointed Mike Sievert as its president. The change is effective immediately, and Sievert will continue to serve as T-Mobile's Chief Operating Officer, a title he's held since February 2015.
The title of president at T-Mobile was previously held by John Legere, who continues to be T-Mo's Chief Executive Officer.
T-Mobile previously said that Mike Sievert would be president and COO of the combined T-Mobile-Sprint if the deal is allowed to go through, but it looks like T-Mo decided to just go ahead and make the change official this week. It's not the only one making executive changes, though, as Sprint recently named former CEO Marcelo Claure as Executive Chairman and appointed Michel Combes as its new CEO.
Source: SEC