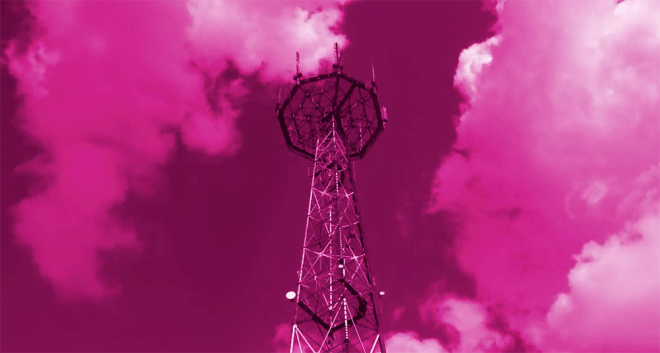 Two days after T-Mobile CTO Neville Ray announced a round of mid-band LTE capacity upgrades, Ray has revealed that T-Mo recently rolled out some low-band LTE upgrades, too.
Ray today confirmed that T-Mobile has added low-band LTE to more cell sites in the past two weeks to improve coverage. As with previous low-band LTE rollouts, this latest round of upgrades includes 600MHz and 700MHz spectrum.
Our network team added lowband LTE to 100s of sites in just two weeks, which means more and better coverage. And #WeWontStop!! @TMobile @MetroPCS #AcrossTheGrid pic.twitter.com/Q8V7evBx0b

— Neville (@NevilleRay) May 4, 2018
Some of the cities included in this latest batch of upgrades include Truckee, CA; Nampa, ID; Westbrook, ME; and Dallas, TX. As usual, you can find the full list of cities included in these upgrades at the bottom of this post.
Has your city gotten a low-band LTE upgrade?
Auburn, AL
Phoenix, AZ
Scottsdale, AZ
Glendale, AZ
Green Valley, AZ
Decatur, AR
Rogers, AR
Santa Ysabel, CA
San Marcos, CA
Vista, CA
Twin Peaks, CA
Irvine, CA
McFarland, CA
Friant, CA
Madera, CA
Daly City, CA
Redwood City, CA
Morgan Hill, CA
Truckee, CA
Jacksonville, FL
Youngstown, FL
North Miami Beach, FL
Naples, FL
West Point, GA
Columbus, GA
Pepeekeo, HI
Nampa, ID
Aurora, IL
La Grange Park, IL
Naperville, IL
Chicago, IL
Indianapolis, IN
Kansas City, KS
Ogden, KS
Topeka, KS
Girard, KS
Wichita, KS
Minneola, KS
Louisville, KY
Elizabethtown, KY
Leitchfield, KY
Gretna, LA
New Orleans, LA
Kennebunk, ME
Westbrook, ME
Fairfield, ME
Upper Marlboro, MD
Kingston, MA
Portage, MI
Liberty, MO
Kansas City, MO
Cassville, MO
Richey, MT
Valier, MT
Sparks, NV
Jersey City, NJ
Cherry Hill, NJ
Camden, NJ
Wildwood, NJ
Toms River, NJ
Roswell, NM
Lovington, NM
Tucumcari, NM
New York, NY
Brooklyn, NY
Albany, NY
Buffalo, NY
Watkins Glen, NY
Richmond, OH
Chagrin Falls, OH
Coudersport, PA
Cranston, RI
Latta, SC
North Augusta, SC
Bradyville, TN
La Vergne, TN
Liberty, TN
Murfreesboro, TN
Nashville, TN
Chattanooga, TN
Dallas, TX
Eden, TX
Pontotoc, TX
Houston, TX
San Antonio, TX
Brownsville, TX
Balmorhea, TX
Herriman, UT
Provo, UT
Jericho, VT
Saint Albans, VT
Fredericksburg, VA
Norfolk, VA
Source: Neville Ray (Twitter)