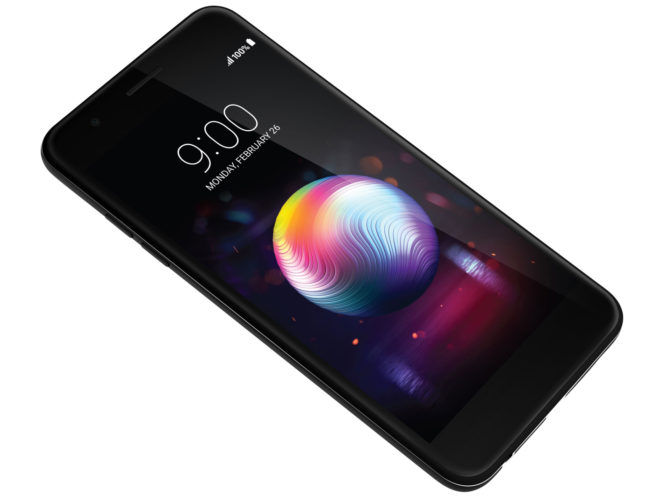 T-Mobile has said that it'll launch more than a dozen new smartphones with 600MHz support in 2018, and today one of those devices has been released.
The LG K30 is now available from T-Mobile. Pricing is set at $9 down and $9 per month for 24 months, or $225 if you prefer to pay in full.
When it comes to specs, the LG K30 is packing a 5.3-inch 1280×720 display, 13MP rear camera with LED flash, and a 5MP front-facing camera. There's a quad-core Snapdragon 425 processor inside the K30 as well as 2GB of RAM and a 2880mAh battery. LG's K30 comes with 32GB of built-in storage, 23.65GB of which is available to the user, as well as a microSD card slot if you need more storage.
Other features of the LG K30 include a rear fingerprint reader, a 3.5mm headphone jack, and Android 7.1.
As I mentioned before, the LG K30 includes support for T-Mobile's 600MHz/band 71 LTE coverage, which we've seen T-Mobile using to upgrade many of its cell sites with lately. The K30's full LTE support includes bands 2, 4, 5, 7, 12, 66, and 71. Also included is support for HD Voice and VoLTE.
It's good to see T-Mobile continue to expand its roster of 600MHz-compatible devices, especially with more affordable models like the K30. It's kind of disappointing to see that the K30 comes with Android 7.1 instead of 8.0, but if you're in the market for a lower cost smartphone, the K30 could be worth considering because of its 600MHz support.
Source: T-Mobile