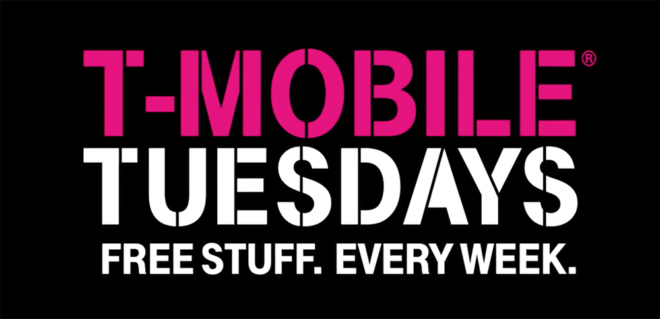 At the start of 2018, T-Mobile said that it'd offer $4 tickets to movies like Red Sparrow and Deadpool 2. Now we've got details on when T-Mo customers can get their discounted tickets to the new Deadpool movie and what else T-Mo has planned for the big release.
On May 15, T-Mobile customers can claim their $4 ticket to see Deadpool 2 on opening weekend. Just claim the ticket, buy it through Atom Tickets, and then see Deadpool 2 starting on May 18.
Tomorrow, April 24, T-Mobile will offer a Deadpool 2 prize package. It includes a trip to New York City, three nights in a hotel for you and a guest, and "the ultimate ninja masterclass" that'll train you on how to be a ninja, including using Deadpool's katana swords and practice fighting ninjas in a choreographed scene inspired by Deadpool 2. The winner will also get to see Deadpool 2 before it's released to theaters.
To enter to win this Deadpool prize package, you can check the T-Mobile Tuesdays app or retweet T-Mobile's Deadpool sweepstakes message on Twitter.
On May 1, the T-Mobile Tuesdays app and website will include a Deadpool 2 trailer game that'll task you with finding and clicking on hidden images in the video. Players will have the chance to win free movie tickets from Atom Tickets for one year for them and a friend.
Take a look at this exclusive world premiere clip I got from @deadpoolmovie & meet the newest member of Deadpool's "super duper" group (they need more magenta)! Domino is lucky & you can be too! Test your "super power" each week until 5/15 for chances to win epic Deadpool prizes! pic.twitter.com/oJo9QG3IeG

— John Legere (@JohnLegere) April 23, 2018
Source: T-Mobile