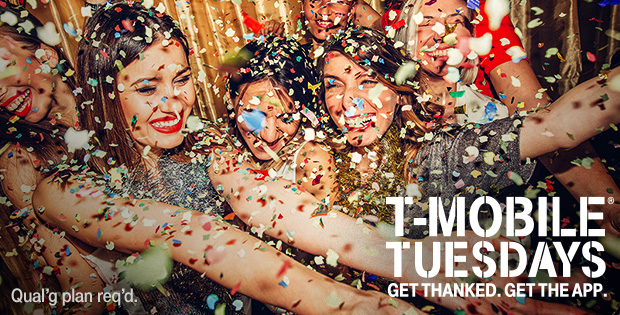 One day after giving out donations to Nature Conservancy projects and free T-Mobile bags, T-Mo has revealed what it's got in store for next week's T-Mobile Tuesday.
For the April 24 edition of T-Mobile Tuesdays, T-Mo customers can get 60 days of TuneIn Premium for free. TuneIn Premium normally costs $9.99 per month and includes everything in the TuneIn Free service, like access to 100,000 real radio stations, as well as live NFL, MLB, NBA, and NHL games, more than 600 commercial-free music stations, and an ad-free user experience.
Also coming to next week's T-Mobile Tuesday is 30 percent off a local Groupon deal, a $50 Amazon gift card per night from HotelStorm, and a Baskin-Robbins ice cream deal.
T-Mobile will not offer a sweepstakes next week.
Source: T-Mobile Tuesdays