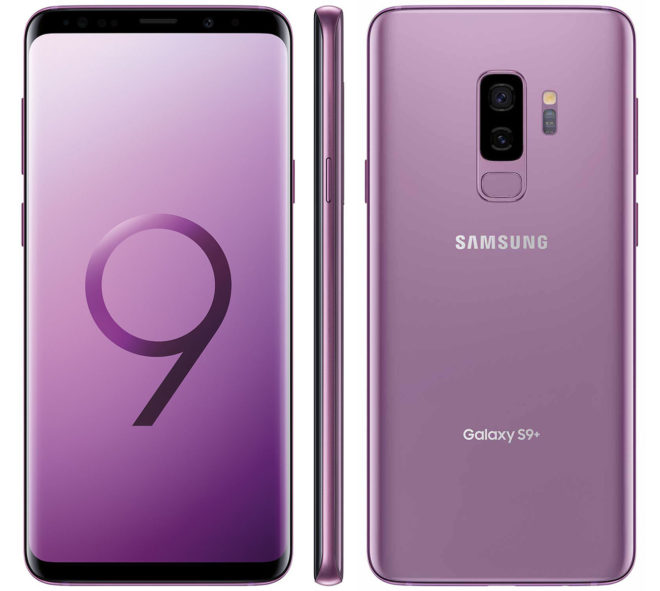 Right on schedule, T-Mobile is now selling the Samsung Galaxy S9 and Galaxy S9+.
The Galaxy S9 and Galaxy S9+ are now in stock on T-Mobile's website, and they should be available in your friendly neighborhood T-Mo store, too. Pricing for the Galaxy S9 is set at $0 down and $30 per month for 24 months on EIP, $0 down and $32 per month with JUMP! On Demand, or $720 full retail. The Galaxy S9+ is $120 down and $30 per month on EIP, $0 down and $37.67 per month on JOD for well-qualified customers, or $840 full retail.
T-Mobile is still offering its trade-in deal for the S9 and S9+, which means you can get up to $360 off either of Samsung's new Android flagships if you've got an eligible smartphone to trade in. Here are the devices that are eligible for trade-in with this deal:
$360: Samsung Galaxy S8, Samsung Galaxy S8+, Samsung Galaxy S8 Active, Samsung Galaxy S7, Samsung Galaxy S7 Edge, Samsung Galaxy S7 Active, Samsung Note8, Apple iPhone 8, Apple iPhone 8 Plus, Apple iPhone 7, Apple iPhone 7 Plus, Apple iPhone 6s, Apple iPhone 6s Plus, LG V30, LG V30+
$200: Samsung Galaxy S6, Samsung Galaxy S6 Edge, Samsung Galaxy S6 Edge+, Samsung Galaxy S6 Active, Samsung Galaxy S5, Samsung Galaxy S4, Samsung Note4, Samsung Note5, Apple iPhone 6, Apple iPhone 6 Plus, Apple iPhone 5s, Apple iPhone SE, LG G6, LG G5, LG V20
When it comes to specs, the Galaxy S9 is packing a 5.8-inch 2960×1440 Super AMOLED display, while the S9+ has a 6.2-inch 2960×1440 screen. Both phones also offer a Snapdragon 845 processor, rear fingerprint reader, 64GB of storage, a microSD slot, and IP68 water and dust resistance. Also worth mentioning is that while some smartphone makers are abandoning the 3.5mm headphone jack, Samsung has stuck with it on both the S9 and S9+.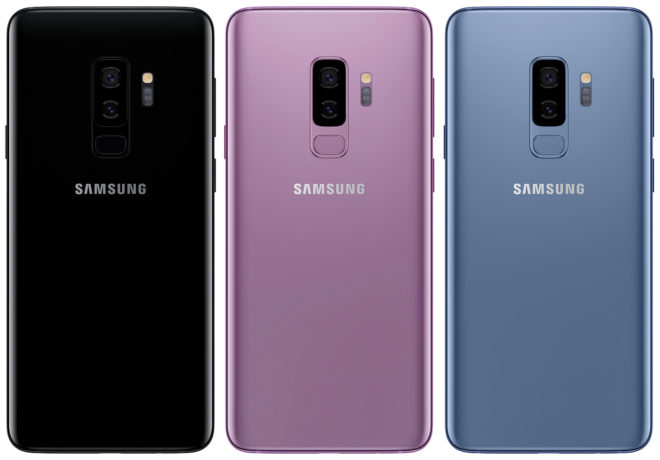 The two phones have a lot in common, but they also have some big differences. For example, while they've both got a 12MP camera with 960fps slow motion video capture and adjustable aperture that can go from f/1.5 in dark settings to f/2.4 in brigher situations, the S9+ has a second 12MP rear camera with a telephoto lens. Also of note is that the S9 has 4GB of RAM while the S9+ is packing 6GB of RAM.
The batteries in these two phones are different sizes, too, with the Galaxy S9 offering a 3,000mAh battery and the Galaxy S9+ coming equipped with a 3,500mAh battery. Both phones have a USB-C charging port, though, as well as fast wireless charging.
Rounding out the feature sets for both phones is an Intelligent Scan security feature that combines facial recognition and iris scanning, AR Emoji that'll turn you into a custom 3D emoji, and Android 8.0 Oreo running below a custom Samsung Experience 9.0 UI.
When it comes to wireless technology, both the Galaxy S9 and S9+ support 4×4 MIMO, carrier aggregation, 256 QAM, and License Assisted Access. They support LTE bands 2, 4, 5, 12, 66, 71, and LAA 46.
So now that they're officially here, are you going to pick up a Galaxy S9 or S9+? If you're one of the lucky folks who got a pre-order device early, what do you think of it so far?
Sources: T-Mobile Galaxy S9, T-Mobile Galaxy S9+