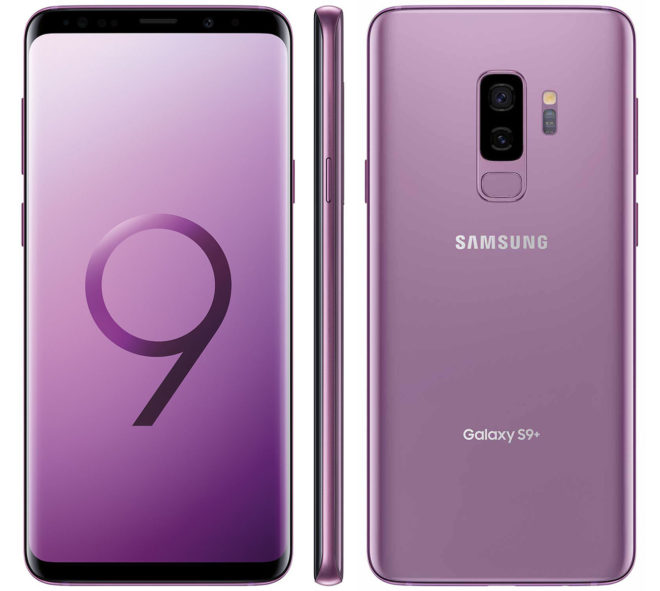 One week after it began taking pre-orders for the Galaxy S9 and S9+, T-Mobile has made a small pricing change to one of Samsung's new flagships.
T-Mobile has confirmed to me that it's tweaked the JUMP! On Demand pricing for the Galaxy S9+. Previously, the phone cost $120 down and $31 per month on JOD, but T-Mo has removed the down payment for "eligible well-qualified customers". With a $0 down payment, though, the JOD monthly payment for a GS9+ will increase to $37.67.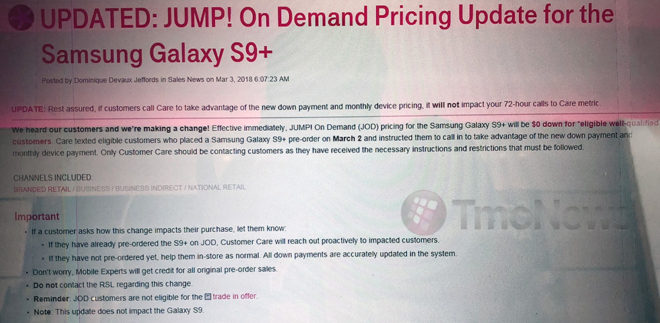 According to an internal document shared with TmoNews, T-Mobile support is texting customers that've already pre-ordered the Galaxy S9+ and informing them about the change. For customers that haven't yet pre-ordered, the down payment should be updated in T-Mobile's system and customers who qualify should have the $0 down payment option.
With the increase in monthly price, customers who get the $0 down JOD payment option for the Galaxy S9+ are paying the same amount over a full 18-month JOD lease as they would with the $120 down payment option. Not everyone wants to fork over $120 as a down payment when they get a new phone, though, and now well-qualified customers won't have to when they get a GS9+.
Thanks, anonymous!