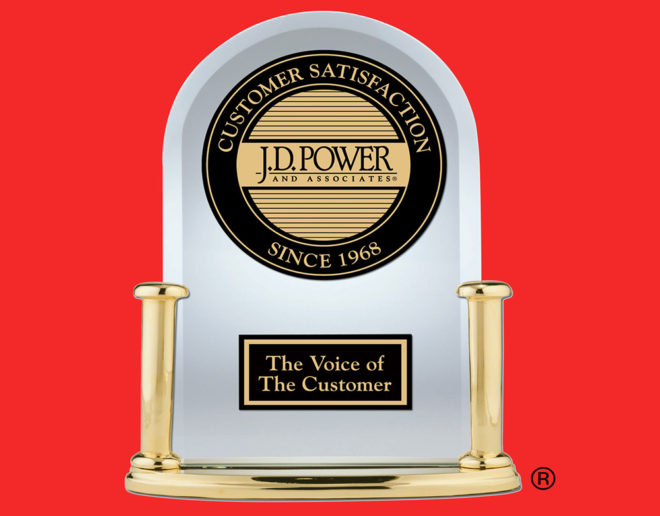 One month after T-Mobile and MetroPCS topped J.D. Power's wireless customer care rankings, T-Mo and Metro have won another award the research firm.
T-Mobile and MetroPCS have come out on top in J.D. Power's new U.S. Wireless Purchase Experience study. This report looks at the new device purchase experience, including in-store, telephone, and online methods.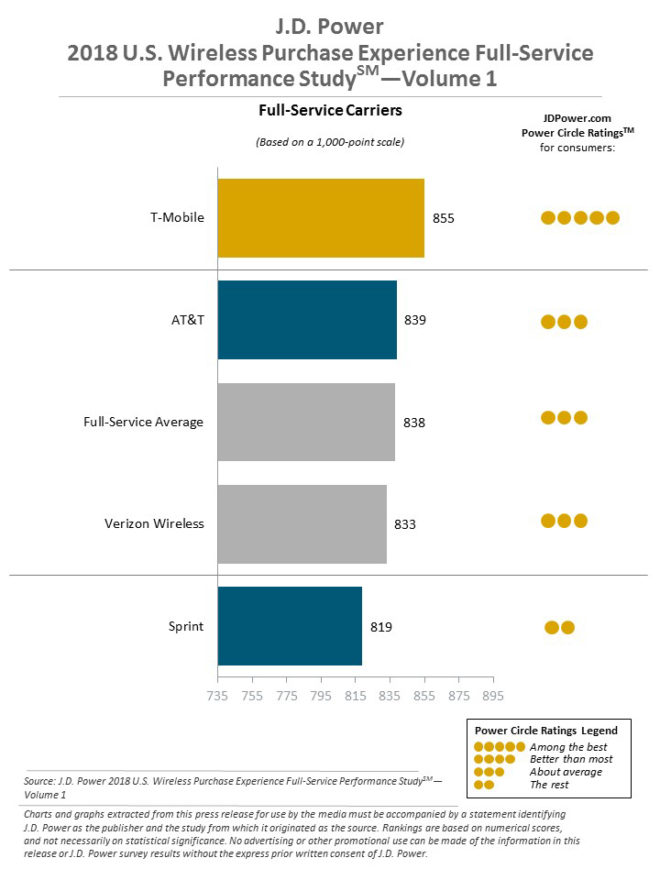 According to J.D. Power, T-Mobile has the best wireless purchase experience of any postpaid carrier in the U.S. T-Mo finished with a score of 855 out of 1000 points, beating out AT&T with 839, Verizon with 833, and Sprint with 819.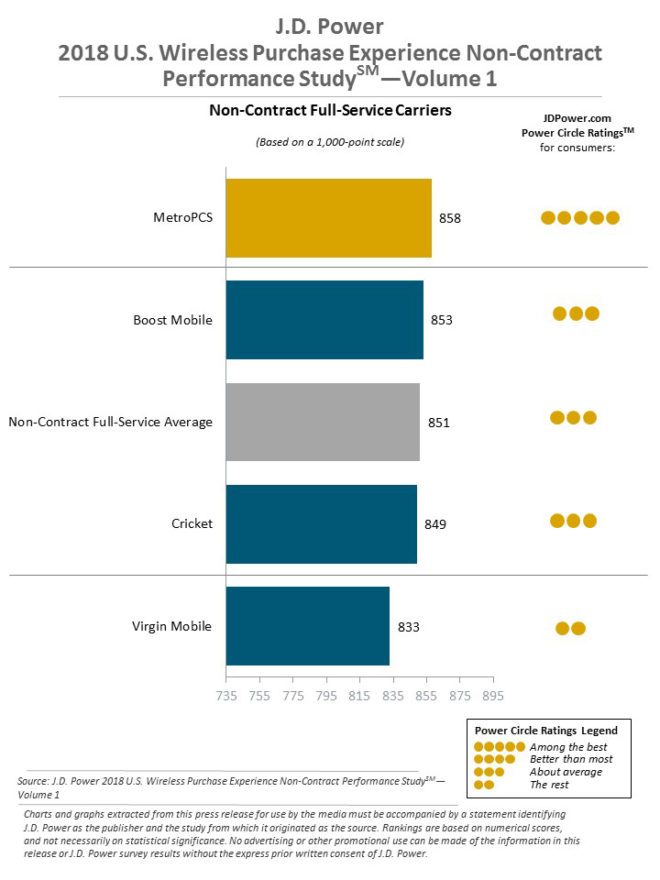 MetroPCS won for best wireless purchase experience from a prepaid operator, earning 858 out of 1000 points. Right behind MetroPCS was Boost Mobile with 853 points, with Cricket Wireless and Virgin Mobile rounding things out with 849 points and 833 points, respectively.
Other tidbits from J.D. Power's report include the finding that customer satisfaction is highest when buying a new device using a smartphone, with buying over the telephone the lowest ranked purchase method.
That said, stores are still important for customers, says J.D. Power, because it helps customers get immediate information like explanations of new tech and device demonstrations. "Even when customers make the wireless purchase online, overall satisfaction scores are higher when they visit a store prior to making the purchase," says the report.
When it's time for you to purchase a new smartphone or other device, do you shop on your phone, in a store, or another method?
Source: J.D. Power