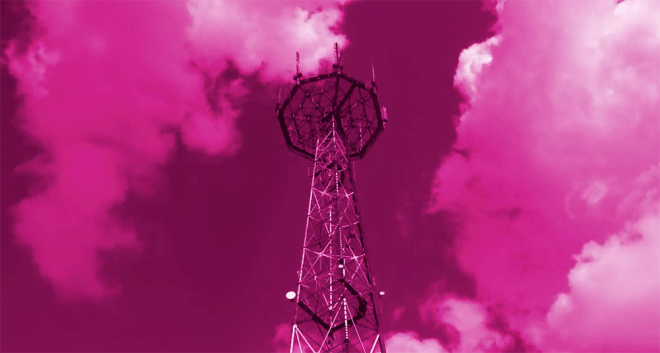 T-Mobile CTO Neville Ray decided to drop a little network news on us before the weekend gets underway.
Ray tweeted today that T-Mobile has added low-band LTE to hundreds of cell sites in two weeks' time. When asked for more info, T-Mobile told me that this expansion includes a mixture of 600MHz and 700MHz coverage.
Our network team added lowband LTE to 100s of sites in just two weeks, which means more and better coverage. And #WeWontStop!! @TMobile #AcrossTheGrid pic.twitter.com/LwS4JjRfjO

— Neville (@NevilleRay) February 23, 2018
Attached to Ray's tweet is a GIF that shows many of the places that will benefit from this expanded coverage. The full list of cities named in this GIF can be found at the bottom of this post.
It's always exciting to learn that your carrier has lit up expanded coverage in your town, and this looks like a pretty nice way to start the weekend for the T-Mobile customers that live in the cities listed below. If that's you, then keep an eye out for improved coverage!
Kirkland, WA
Seattle, WA
Langley, WA
Vancouver, WA
Rancho Cucamonga, CA
Pomona, CA
Carlsbad, CA
Bakersfield, CA
Pismo Beach, CA
Mountain View, CA
Sunnyvale, CA
San Francisco, CA
Palo Alto, CA
San Leandro, CA
Milpitas, CA
Morgan Hill, CA
San Jose, CA
Healdsburg, CA
Albany, NY
Cortland, NY
Liverpool, NY
Yulee, FL
Jacksonville, FL
Tallahassee, FL
Pensacola, FL
Wesley Chapel, FL
Winter Haven, FL
Kissimmee, FL
Ocoee, FL
Lancaster, TX
Burkburnett, TX
Zapata, TX
San Antonio, TX
Brownsville, TX
Pharr, TX
Georgetown, TX
Shallowater, TX
Twin Falls, ID
Swan Valley, ID
Boise, ID
Coalville, UT
Tooele, UT
West Valley City, UT
Paradise, UT
Birmingham, AL
Hazel Green, AL
Phenix City, AL
Littleton, MA
Douglas, MA
Middleboro, MA
Harwinton, CT
Clifton, NJ
San Tan Valley, AZ
Mesa, AZ
Tucson, AZ
Broadus, MT
Mechanicsburg, PA
Stroudsburg, PA
Rockville, MD
Newnan, GA
Swainsboro, GA
Calhoun, GA
Waycross, GA
Barney, GA
Trenton, SC
Brecksville, OH
Kent, OH
Sale Creek, TN
Louisville, KY
Shreveport, LA
Des Plaines, IL
Palos Heights, IL
Sterling Heights, MI
Clarkston, MI
Hebron, IN
Salem, WI
Eau Claire, WI
Chaska, MN
Maple Plain, MN
Saint Cloud, MN
Source: Neville Ray (Twitter)