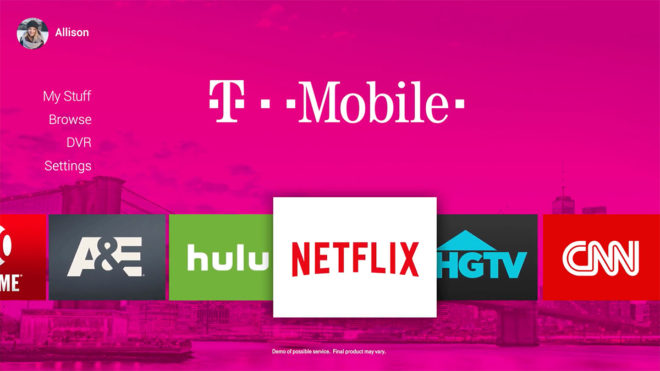 A little more than a month after T-Mobile announced its plans to get into the TV business, it's made progress toward that goal.
T-Mobile says that it has completed its acquisition of Layer3 TV. Nearly 200 Layer3 TV employees will be joining T-Mobile, including several executives. Layer3 CEO Jeff Binder will become an Executive Vice President and member of the Senior Leadership Team in addition to leading T-Mobile's TV team.
The existing Layer3 TV product will become available in select T-Mobile stores in the coming weeks. The service will be offered for demo and purchase in stores in Chicago, Dallas, Denver, Los Angeles, and Washington, D.C.
While today's news doesn't bring much in the way of new information about T-Mobile's TV service, it does mean that T-Mo is one step closer to launching its new offering. T-Mobile TV will offer a combo of traditional cable TV channels and online video in a single interface. The pay TV service is expected to launch sometime in 2018.
Source: T-Mobile