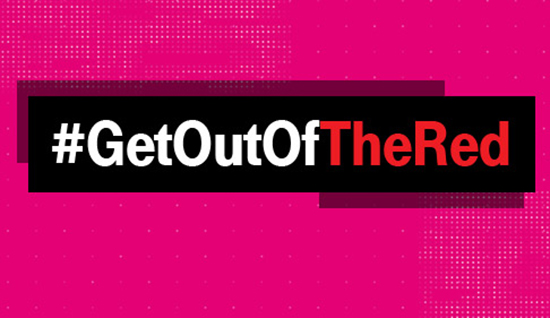 In addition to announcing an upcoming Buy One, Get One deal, T-Mobile today shared some news on its #GetOutoftheRed promotion.
T-Mobile says that the Galaxy S8, Galaxy S8+, Pixel 2, Pixel 2 XL, and iPhone X are now eligible for its #GetOutoftheRed offer. This brings the number of phones that are eligible for this promo up to 13.
#GetOutoftheRed launched in mid-2017 as a way to attract Verizon customers to join T-Mobile. With this deal, Verizon customers can switch to T-Mobile and not only get their remaining device payments covered, but they also get to keep their phone and use it on T-Mo.
With the #GetOutoftheRed offer, T-Mobile will give you up to $650 on a virtual prepaid card. You'll need to switch from Verizon to a T-Mobile One Plus or T-Mobile One Plus International plan to qualify.
Source: T-Mobile