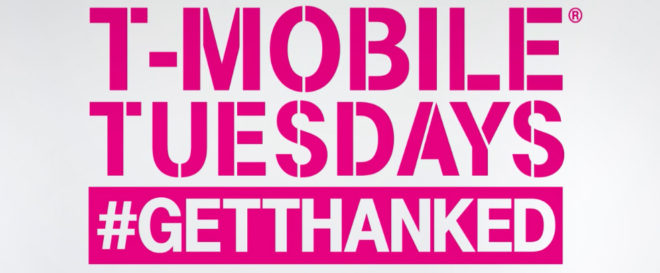 Here's what T-Mobile has planned for next week's T-Mobile Tuesday.
The January 16th edition of T-Mobile Tuesdays will include a Buy One, Get One pretzel deal from Auntie Anne's. If you didn't get a free original pretzel from Auntie Anne's last week, then this might be your week to get that deal instead.
Also coming next Tuesday is a free one-night DVD, Blu-Ray, or game rental from Redbox and 20 percent off your purchase from The Vitamin Shoppe.
T-Mobile hasn't spilled all of the details on its prizes for next week, but it is teasing the grand prize. It looks like the winner will get a VIP getaway for two to Los Angeles that includes round trip flights, a three-night hotel stay, an exclusive screening of the movie Maze Runner: The Death Cure, a trip to the Fox lot in L.A., and a Fox Studios VIP tour.
Source: T-Mobile Tuesdays