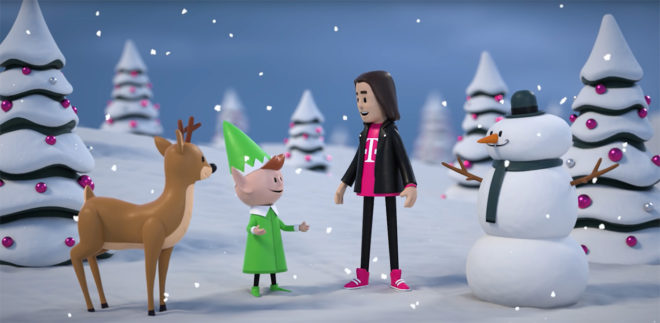 T-Mobile loves to celebrate the holidays and take shots at the competition, and it's done both in a new video for the holidays.
A new "Happy #Uncarrier Claymation Holidays" video has been posted by T-Mobile. The clip stars a reindeer, an elf, a snowman, and John Legere, all in claymation style. It tells a story about the "abominable carriers" who "only cared about silver and gold and how to take it from the people of the world."
The story goes on to show Legere flying in on a sleigh — a magenta one, of course — and blasting the abominable carriers.
This video's not really anything new from T-Mobile, with its focus on knocking AT&T and Verizon and touting T-Mobile offerings like Netflix On Us, T-Mobile One, and T-Mobile Tuesdays. It is a well done little claymation clip and is a fun way to spend a couple of minutes. You can check it out for yourself below.
Source: T-Mobile (YouTube)