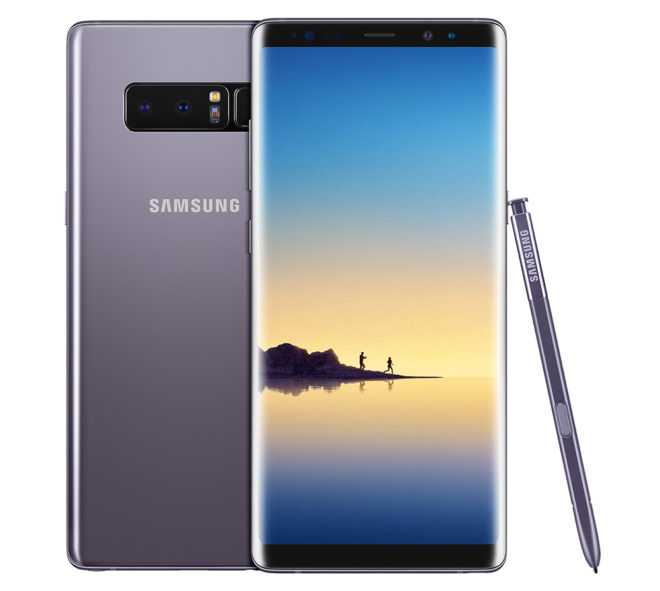 T-Mobile's Galaxy Note 8 BOGO deal may be over, but T-Mo is now running a new deal on Samsung's flagship Android smartphone.
T-Mobile is selling the Galaxy Note 8 for $130 off its normal price. That means that you'll pay $100 down and $30 per month for 24 months on EIP, which works out to a total of $820.
Also of note is a deal that'll get you money back when you buy a Samsung phone from T-Mobile. When you buy a Galaxy Note 8 from T-Mobile, you can get $200 in Samsung Pay credit from Samsung. Specifically, the deal says that you'll get Samsung reward points that you can redeem for a Samsung Rewards Visa Card.
Samsung is also offering credit on the T-Mobile Galaxy S8 and S8+. If you buy the S8 you'll get $50 in Samsung Pay credit, while the S8+ will get you $100 in Samsung Pay credit.
This Samsung promo will run through tomorrow, November 2nd, so you'll have to act fast if you want to take advantage of it. There's no word on how long T-Mobile will be offering its $130 discount on the Note 8.
While the Galaxy Note 8 is one of the highest-end smartphones on the market, it's also one of the priciest devices that you can buy. T-Mobile's deal helps to lessen the blow to your wallet when you buy a Note 8, though, and combining that with Samsung's promo makes for a pretty sweet deal.
Are you going to take advantage of these special offers on the Note 8?
Via: SlickDeals
Sources: T-Mobile, Samsung Promotions