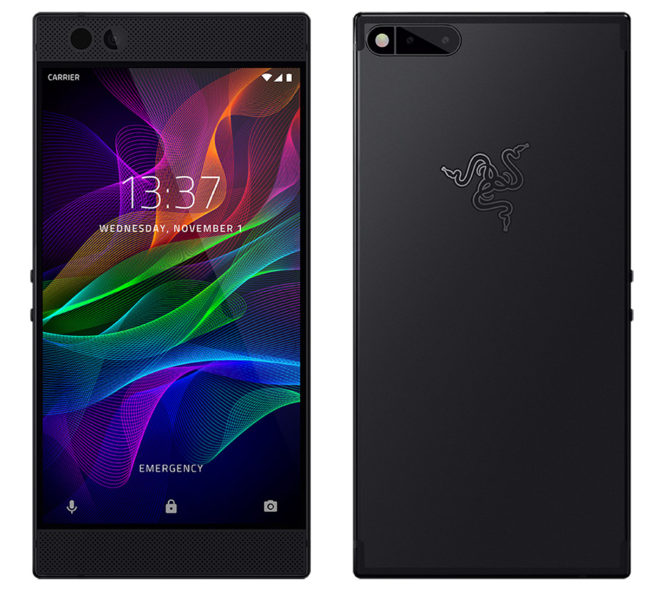 A new flagship Android smartphone is coming to market from a company that's new to the mobile game.
The Razer Phone is now official. Razer is a company that's typically known for its PC gaming hardware, but today it introduced its first Android smartphone, and it's a spec nerd's dream.
Razer placed a major focus on the display of its new smartphone. The Razer Phone features a 5.7-inch 2560×1440 Sharp IGZO LCD screen with a 120MHz refresh rate. Razer also touts that its phone display offers Ultramotion, a refresh technology that syncs the GPU and screen to eliminate tearing and lag and also improve battery life.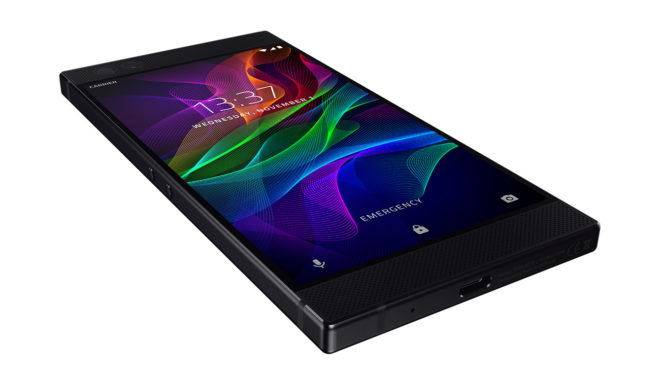 Audio is another focus of the Razer Phone. There are dual front-facing speakers on the device along with dual dedicated amplifiers and a 24-bit DAC. Razer also threw Dolby Atmos tech in there, and the company has gotten THX certification for its phone as well.
Inside the Razer Phone's aluminum chassis is a bunch of high-end components. Those include a Snapdragon 835 processor and 8GB of RAM, 64GB of storage, a microSD card slot, and a 4,000mAh battery. The Razer Phone supports Qualcomm QuickCharge 4.0+, which can get that 4,000mAh battery from 0 to 85 percent in 1 hour.
Like many other flagship phones, the Razer Phone features a dual rear-camera setup. It's got one 12-megapixel camera a wide angle lens and one 13-megapixel camera with a 2x telephoto lens. There's also an 8-megapixel camera on the front of the Razer Phone for all of your selfie needs.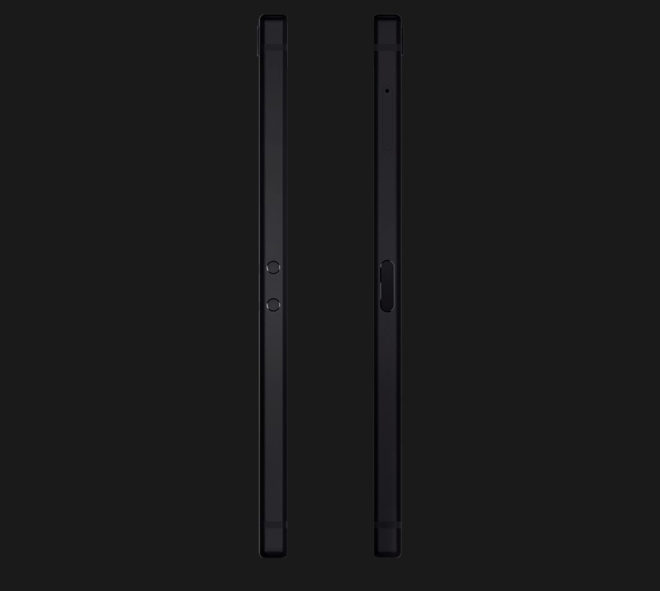 On the software side, the Razer Phone comes equipped with Android 7.1.1 with an update to Android Oreo planned for Q1 2018. The phone also comes with Nova Launcher Prime Razer Edition. Razer has included a custom app called Game Booster that you can use to customize the phone's gaming experience, including muting notifications and choosing to optimize for battery life or performance.
Rounding out the Razer Phone's feature list is a fingerprint reader that's built into the side power button, NFC, Bluetooth 4.2, and a USB Type-C port. Also worth noting is that there's no 3.5mm headphone jack to be found here, but Razer does include a dongle that's THX-certified.
Razer tells me that the Razer Phone has been certified for T-Mobile VoLTE and Wi-Fi Calling. Here's what the Razer Phone's wireless band support looks like:
GSM: Quad-band GSM
UMTS: B1/2/3/4/5/8
LTE: B1/2/3/4/5/7/8/12/17/19/20/25/26/28/29/30/66
TDD LTE: B38/39/40/41
TD-SCDMA: B34/39
The Razer Phone will be available for pre-order from Razer's website today for $699.99. It'll begin shipping on November 17th.
Razer's first entry into the smartphone game could be a solid one. While the design isn't all screen like some other flagships, it's a nice-looking, industrial update to the design of the Nextbit Robin, which was made by a company that was acquired by Razer earlier this year. All of the Razer Phone's specs are flagship-tier, and the price is pretty competitive compared to other high-end phones. Now we just have to wait to see what it's like to actually use the thing.
What do you think of the Razer Phone? Does its high-end spec list and aluminum body have you interested?
Source: Razer