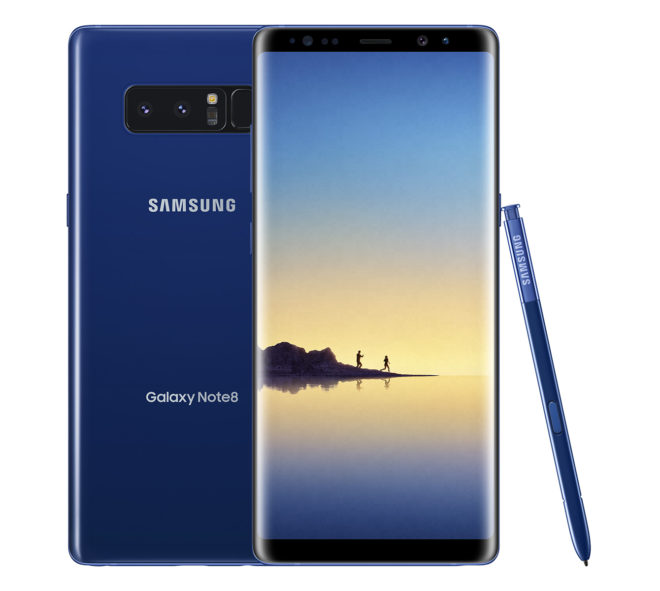 Samsung regularly releases new color options for its flagship phones in the months following their launch, and the Galaxy Note 8 is no different.
Samsung today confirmed that the Deepsea Blue Galaxy Note 8 will launch in the U.S. on November 16th. Best Buy will sell carrier-specific versions for AT&T, Sprint, and Verizon, but an unlocked version will also be available from Best Buy and Samsung.com.
Besides the color change, the Deepsea Blue Galaxy Note 8 is like the Orchid Gray and Midnight Black versions that've been available for a couple months now. That means it's got a 6.3-inch 2960×1440 Super AMOLED display, dual 12MP rear cameras, Snapdragon 835 processor, 6GB of RAM, and a 3,300mAh battery. It comes with 64GB of built-in storage and a microSD slot for adding more storage.
It's kind of disappointing that the Deepsea Blue Note 8 won't be sold by T-Mobile, meaning customers won't be able to get it using EIP or JOD, but at least Best Buy and Samsung will be selling an unlocked model for people that really like the Note 8's new paint job.
What do you think of the Deepsea Blue Galaxy Note 8? Are you thinking about picking one up?
Source: Samsung