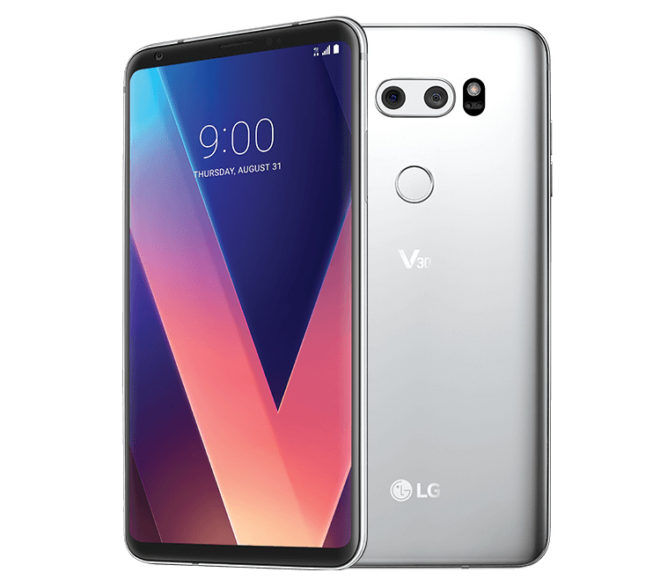 The LG V30 doesn't officially launch at T-Mobile until October 13th, but you can snag one of your very own starting today.
T-Mobile is now taking pre-orders for the LG V30. T-Mo tells me that the V30 will start shipping immediately, so you could get your shiny new smartphone before it hits stores.
Pricing for the LG V30 is set at $80 down and $30 per month for 24 months, or $800 full retail. JUMP! On Demand pricing is $0 down and $33 per month.
Also of note is that customers that buy an LG V30 can get a free Google Daydream View virtual reality headset and a VR content pack. To qualify, you'll need to point your browser to LG's promotion site and enter info like your name, address, and email address, as well as upload a legible copy of your receipt and a picture of your V30 box with IMEI number.
One of the most notable features of the LG V30, at least with regard to T-Mobile, is that it's the first smartphone to support T-Mo's 600MHz LTE coverage. 600MHz is only live in Cheyenne, Wyo., and Scarborough, Maine, right now, but T-Mobile has said that it plans to roll out coverage in places like Northeast and Southwest Oregon, the Oklahoma panhandle, Central Virginia, Central Pennsylvania, and other parts of the U.S. in 2017.
Other features of the LG V30 include a 6-inch 2880×1440 OLED display, 16-megapixel rear camera with f/1.6 aperture and 13-megapixel wide angle rear camera with f/1.9 aperture, 5-megapixel wide angle front camera, 64GB of storage and a microSD slot. The V30 is powered by a Snapdragon 835 processor that's paired with 4GB of RAM and a 3,300mAh battery. It runs Android 7.1.2.
Source: T-Mobile