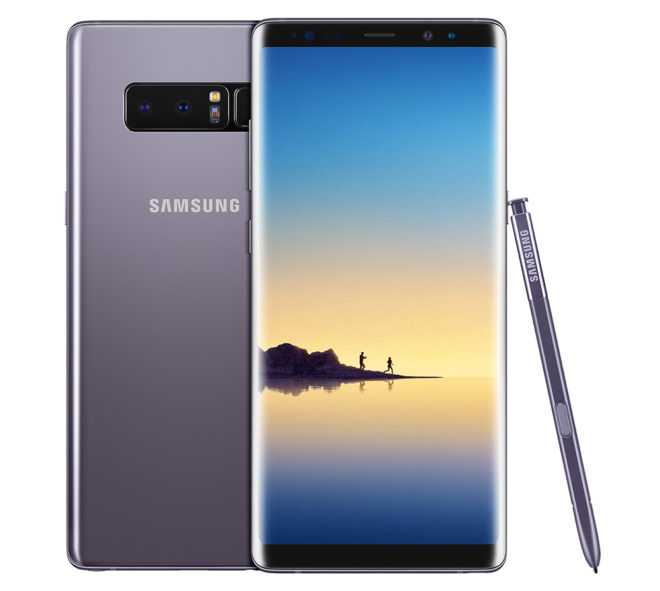 UPDATE: Samsung's offer page is live. You'll need to enter the email address you used to register or return your Note 7 to confirm that you had the device, then trade in your current smartphone to get a discount on the Note 8. The phones that are eligible for trade-in include the iPhone 5 and up, iPhone SE, Galaxy S5 and up, Note 5, LG G4 and up, and Google Pixel and Pixel XL.
ORIGINAL: If you owned a Galaxy Note 7 and you're thinking about moving to a Galaxy Note 8, Samsung's got a deal that may push you over the edge.
Samsung says that U.S. consumers that had a Note 7 can get up to $425 off the cost of a Note 8. To get that discount, you'll need to have had a Note 7 and trade your current smartphone into Samsung. The deal will go live on Samsung.com when pre-orders go live tomorrow, August 24th.
Samsung hasn't spilled the full details on this offer, so it's unclear exactly which devices qualify and how much of a discount Samsung will give you for each model.
Folks that take advantage of this offer will be buying from Samsung, not from T-Mobile, so T-Mo's EIP and JUMP! On Demand programs won't be available. This could be a good deal for anyone that did have a Note 7, though, because $425 is a significant chunk of the Note 8's $930 price tag. So if you had a Note 7 and you're thinking about upgrading to a Note 8, it might be worth looking into this deal tomorrow.
Thanks, JP!
Source: Engadget