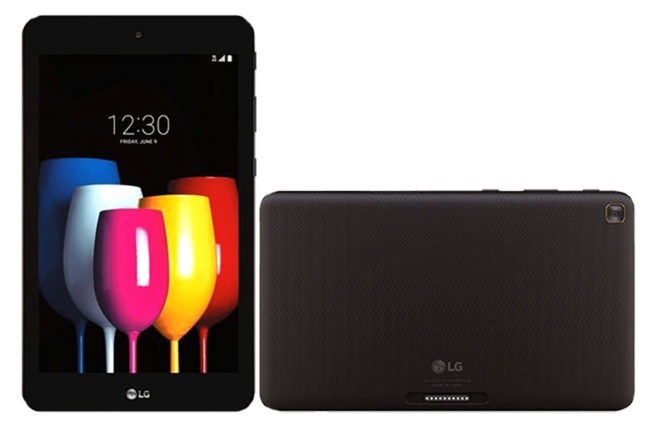 More than two years after the LG G Pad X 8.0 launched at T-Mobile, it looks like a new G Pad X model is coming to T-Mo.
T-Mobile's support site — which recently revealed the T-Mobile Revvl early — is showing the unannounced LG GPad X2 8.0 Plus. This includes several images of the Android tablet as well as its spec details.
The LG GPad X2 8.0 Plus will feature Android 7.0 on an 8-inch 1920×1200 display, according to T-Mobile, along with 5-megapixel front and rear cameras. Also said to be included is an octa-core processor, 2GB of RAM, 32GB of storage, and a microSD slot.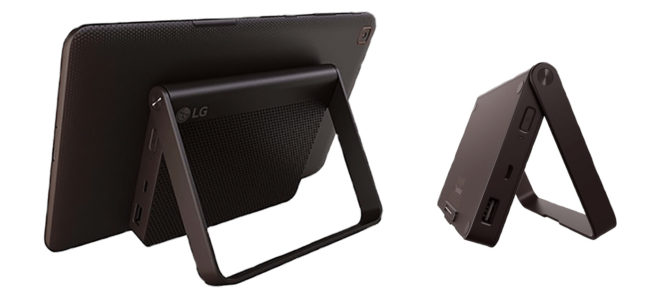 Perhaps the most interesting feature of the LG GPad X2 8.0 Plus is actually an accessory for the device. The images posted by T-Mobile include a dock accessory with a kickstand that you can attach to the tablet and then prop it up. This accessory is rumored to be called the G Pad Plus Pack and may also include a 4400mAh battery, which wouldn't be a surprise considering how thick it looks in T-Mo's images.
Also said to be included with this G Pad Plus Pack are stereo speakers and a full-size USB port.
There's no word on when the LG GPad X2 8.0 Plus will launch or how much it'll cost when it does, but considering that it's now on T-Mobile's support site, a release seems imminent. While it may not be the most high-end tablet around, the GPad X2 8.0 Plus does have additional storage and that G Pad Plus Pack looks like a pretty interesting accessory. Plus, it's not like we see a ton of new Android tablets released nowadays, so folks that want a new Android tablet with built-in cellular connectivity may want to give this LG GPad X2 8.0 Plus a look.
Via: Android Police
Source: T-Mobile