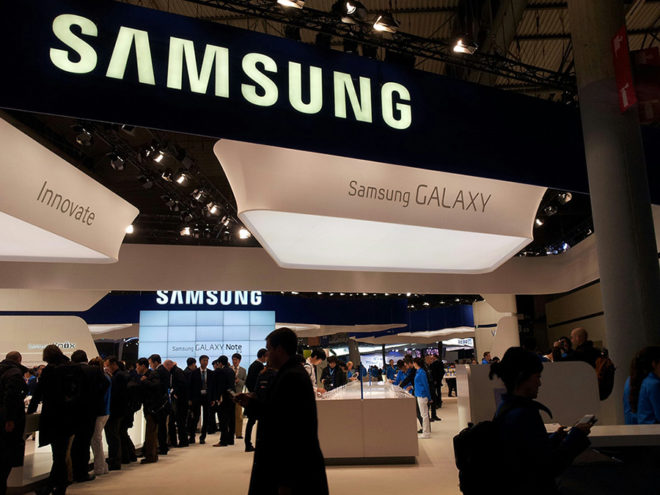 Now that the Galaxy S8 and S8+ are on store shelves, lots of folks are turning their attention to Samsung's next Galaxy Note smartphone. And thanks to a new report, we may know a bit about what'll make that device tick.
Samsung will reveal the Galaxy Note 8 in late September, according to a VentureBeat source. The device will reportedly cost €999, which could put it at around $900 USD given the pricing for the GS8 and GS8+, and it'll be available in blue, black, and gold color options.
The Galaxy Note 8 is expected to have a 6.3-inch 18.5:9 Super AMOLED display, which means that it'll have the same aspect ratio as the GS8 and GS8+ but a slightly bigger screen than the S8+. Also expected to be increased is the RAM, with the Note 8 allegedly getting 6GB compared to the S8's 4GB.
Also expected to be included with the Note 8 is a dual rear camera setup, which would be a first for Samsung. The Note 8 is expected to pack dual 12-megapixel rear cameras, and to the right of those cameras is said to be a fingerprint reader like on the S8, though the Note 8's camera and fingerprint reader are said to be farther apart.
Samsung's next Galaxy Note smartphone is also expected to include a Snapdragon 835 processor, 3300mAh battery, and support for the DeX dock that lets you connect a monitor, keyboard, and mouse to your phone. Samsung is expected to improve its split-screen multitasking feature and offer new S Pen features, too.
With the launch of the Galaxy S8+ and its 6.2-inch display, Samsung needed something new to help make the Note 8 stand out in its lineup, and today's report suggests that the company is going all out. With features like 6GB of RAM and Samsung's first dual rear camera setup on a phone, the Note 8 would surely be one of the most high-end smartphones on the market, but folks that want to make it their daily driver should be prepared to pony up some dough to do so.
Does today's report have you excited for the Galaxy Note 8?
Image via: Samsung
Source: VentureBeat