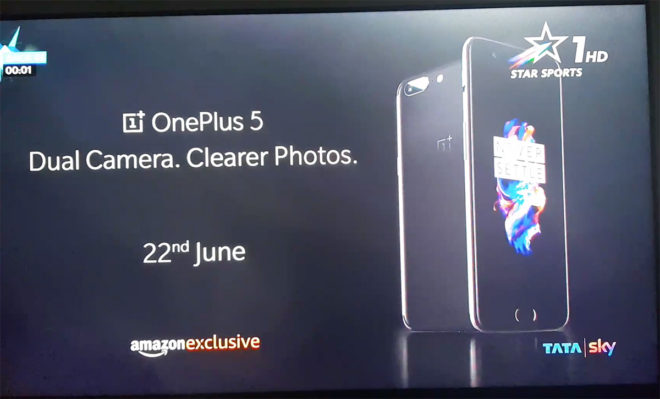 OnePlus will officially reveal the OnePlus 5 on June 20th, but it looks like the company just couldn't wait that long to show off the design of its next flagship smartphone.
A commercial airing in India has shown the OnePlus 5 design two days before the phone's announcement. In the ad, we can see the entirety of the phone's front and back, complete with a dual rear camera setup, OnePlus branding, and fingerprint reader below the display.
What this commercial doesn't shed any light on is the OnePlus 5's spec list. OnePlus has confirmed that its next flagship will include a Snapdragon 835 processor, but other than that, the OP5's feature set is a mystery.
The OnePlus 5 has a few small design changes from the OnePlus 3/3T, but the one big change is its dual rear camera setup, which looks like it'll be a major focus in OnePlus's marketing of the phone. Because of that, it'll be interesting to see what features OnePlus has cooked up for the OP5's dual rear cameras and how well they perform.
Via: Android Central
Source: Vidme