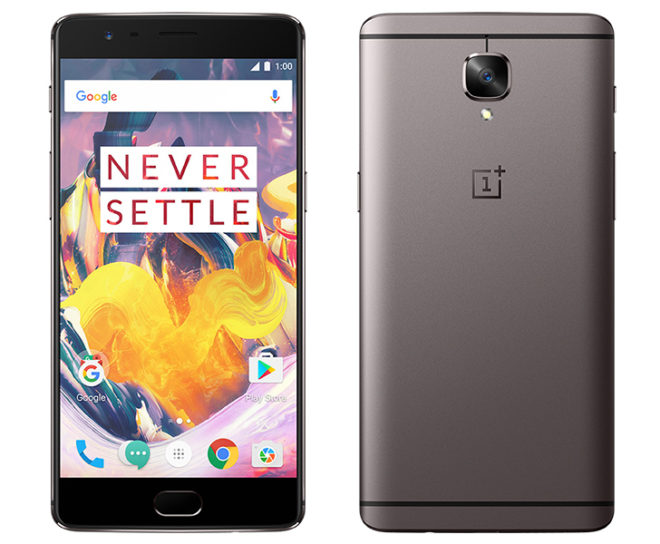 If you're using a OnePlus 3T on T-Mobile, you're going to want to keep an eye out for a new update that's now rolling out.
OnePlus today announced a new OxygenOS 3.5.4 update for the OnePlus 3T. The update is especially notable for T-Mobile customers, as OnePlus touts that it includes optimizations for the T-Mobile network.
Other features of this OxygenOS 3.5.4 update include optimizations to reduce lag when the OnePlus 3T's battery falls below 5 percent, bug fixes, and more. Here's the official changelog from OnePlus:
Optimizations for US-TMO Network
Optimizations to Reduce Lag when Battery is below 5%
Optimized Bluetooth Connectivity for Mazda Cars
Optimized Battery Saving Mode: GPS and Orientation Preferences will be restored when Battery Saving Mode is closed.
Fixed Flashlight Usability Issue in WhatsApp
Increased System Stability
Implemented Various Bug Fixes
While OnePlus hasn't gone into detail about the T-Mobile optimizations that this update includes, it's still good to see OnePlus working to improve the experience of using the OnePlus 3T on T-Mo.
This update is going out in stages, so only a small group of OnePlus 3T owners will see it today. The rollout will spread farther in the coming days.
Are you using a OnePlus 3T on T-Mobile? If so, how has it been treating you?
Source: OnePlus