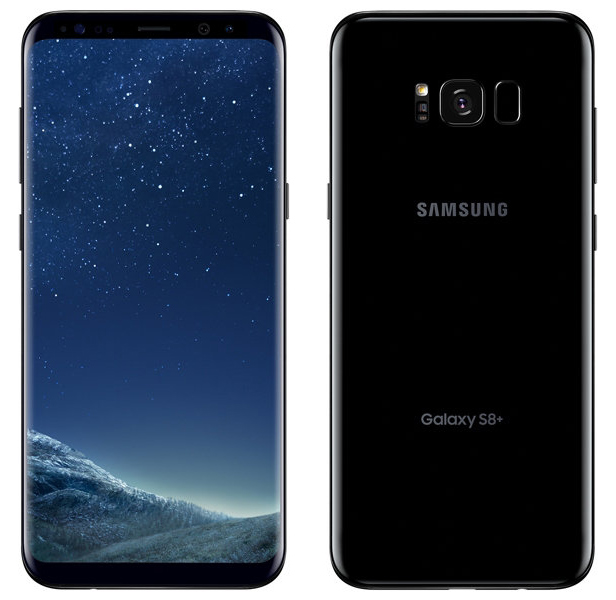 The Samsung Galaxy S8 will officially hit stores on April 21, but many T-Mobile pre-order customers have likely been wondering if T-Mo will ship the new flagship out early like it's done with previous high-profile releases. Today we got a bit more info on that matter.
T-Mobile today began sending text messages to Galaxy S8 pre-order customers, including TmoNews reader Javar and some folks on Reddit, to let them know that they've begun packing orders and that buyers may start to see their credit cards being charged. T-Mo plans to begin shipping devices on April 19.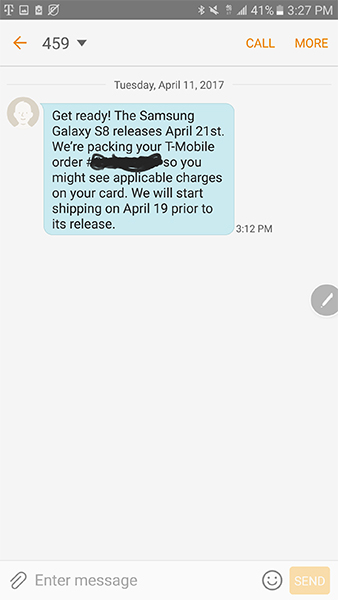 T-Mobile has a history of delivering new flagship smartphones days, even sometimes weeks, before their official release date. For example, the LG G6 began hitting doorsteps two weeks before its launch date, and orders of the Galaxy S7 were delivered more than a week before launch. It looks like Galaxy S8 pre-order customers may not be quite as lucky, but perhaps some people that opted for overnight shipping will get their phones a day before launch.
Did you receive a text from T-Mobile about your Galaxy S8 pre-order today?
Thanks, Javar!