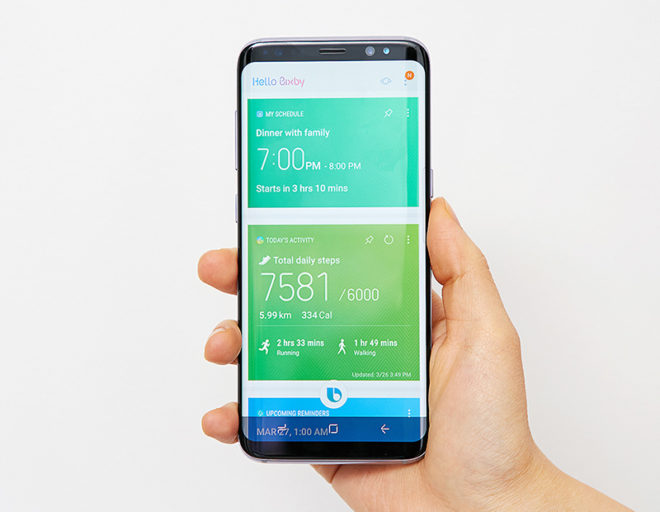 T-Mobile began accepting pre-orders for the Galaxy S8 and Galaxy S8+ at the end of March, and lots of you have probably reserved a unit since then. That's why you should be aware of an announcement that Samsung made today regarding the GS8.
Samsung has revealed to Axios that the Galaxy S8 and S8+ won't feature Bixby Voice functionality at launch. That means that you won't be able to control features of Bixby-enabled apps using your voice. Samsung plans to add Bixby Voice support to the GS8 "later this spring."
That doesn't mean that Bixby will be completely absent from the Galaxy S8 at launch. The features that will be available right away include Bixby include Vision, which lets you use the GS8's camera to identify objects, as well as the Bixby Home feed (which you can see at the top of this post) and Bixby Reminder.
The news that Bixby Voice won't be available on the Galaxy S8 launch is disappointing for new owners, as it means that they won't be able to immediately check out one of the GS8's major new features. It's also probably a bummer for Samsung, who would like those new owners to try out Bixby Voice and get acclimated to using it regularly. Whatever the reason is for the delay, here's to hoping that Samsung can get Bixby Voice out sooner rather than later.
Source: Axios