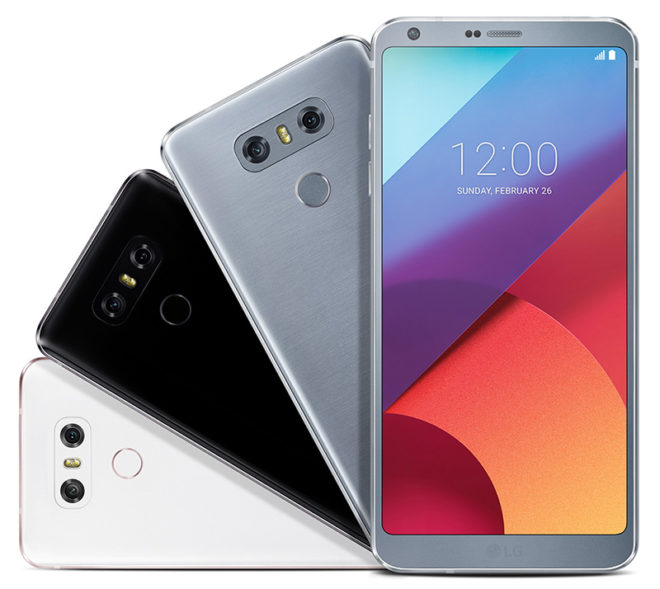 UPDATE: If you're looking at buying the LG G6 on JUMP! On Demand, you can expect to pay $0 down and $29 per month, ending with a final payment of $128.
If you've been eyeing the LG G6 and its dual rear cameras ever since it was announced last month, there's now a launch date that you can circle on your calendar.
T-Mobile will launch the LG G6 on April 7. Pricing will be set at $26 down and $26 per month for 24 months, or $650 full retail.
As expected, early LG G6 buyers will get a free Google Home from LG. You'll need to purchase your G6 before April 30 to qualify.
The G6 is the latest Android flagship smartphone from LG. One of the highlight features of the device is its display, which is an 18:9 screen that's taller than most other smartphone screens. The 5.7-inch 2560×1440 display also has slim bezels to make the phone easier to hold.
Other features of the LG G6 include dual rear cameras with one 13-megapixel 71-degree lens and one 13-megapixel sensor with a wide-angle 125-degree lens. Inside the G6's body lives a Snapdragon 821 processor, 32GB of storage, a microSD slot, NFC, a 3300mAh battery, and USB Type-C. The G6 itself is IP68-rated for dust and water resistance.
Source: T-Mobile