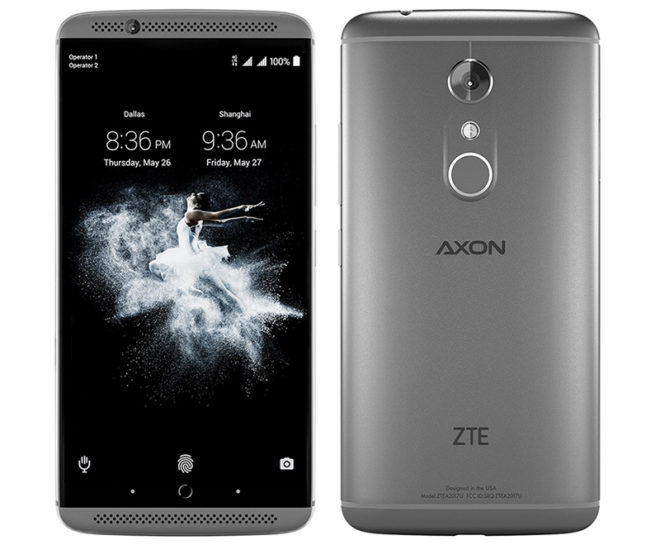 ZTE Axon 7 owners, another update is coming your way.
ZTE confirmed today that it's starting to push Android 7.1.1 to the Axon 7. This is a big one for Axon 7 owners on T-Mobile because it includes support for T-Mo Wi-Fi Calling, a feature that ZTE has been planning to include since the Axon 7's launch last year.
The update also includes improvements to Daydream VR functionality, security and performance updates, and bug fixes. Here's ZTE's full list of goodies that are packed into this update:
T-Mobile Wi-Fi Calling support – T-Mobile Axon 7 users will now be able to send and receive both calls and text messages over Wi-Fi. Don't have service in a certain area? Don't miss a beat by connecting to a wireless network to continue talking and texting.
More ways to communicate – With 7.1.1, Google made all its emojis gender-equal, representing a wider range of professions for both men and women – so now you can be the astronaut you always wanted. Plus, you gain the ability to send gifs directly from your keyboard on supported apps. Go ahead, express yourself!
Daydream update & optimization – One of our favorite 2017 announcements was that the Axon 7 was finally Daydream-ready! With Android 7.1.1, we're making your virtual reality even better by updating and optimizing your experience.
Google security patches updates through Feb 2017 – Speaking of security, Google fixed all of its known vulnerabilities with 7.1.1. Sound boring? You may be right, but these patches are critical in keeping your information even more safe while sending emails, browsing the website, texting, or processing media files.
While it certainly took some time, it's great to see T-Mobile Wi-Fi Calling finally making its way to the Axon 7. Not all unlocked phones offer the feature, so the ones that do are especially attractive to T-Mo customers. And then there's the update to Android 7.1.1, which is the latest official release of Google's mobile OS.
Once you get this update on your ZTE Axon 7, be sure to let us know how it's working for you!
Source: ZTE