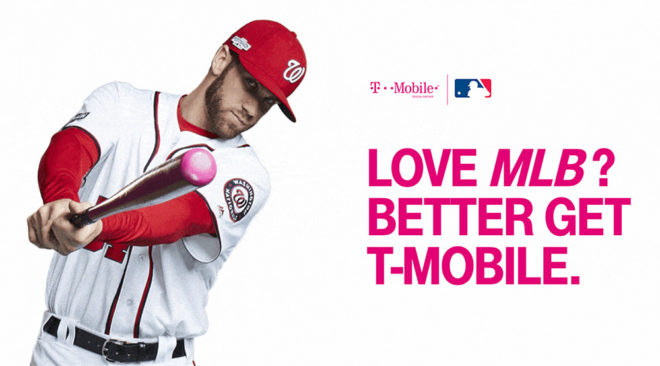 Over the past few years, each new MLB season has brought with it free MLB streaming for T-Mobile customers. This upcoming season will be no different.
T-Mobile announced today that on April 4, T-Mobile customers can get a free season-long subscription to MLB.TV Premium. With it, you can watch every out-of-market game for the 2017 MLB season as well as the choice of home or away broadcasts, live game DVR, and multi-game viewing.
This offer also includes a free subscription to the MLB At Bat Premium app for watching games on your iOS or Android device.
To get your free MLB.TV Premium subscription, you'll need to load up the T-Mobile Tuesdays app on April 4 and get it from there. Unfortunately for baseball fans that want to watch the Spring Training games, you will have to wait until April 4 — the T-Mobile Tuesday of Opening Week — to get your free subscription.
The free subscription expires on February 28, 2018.
T-Mobile has been heavily involved with the MLB in recent years, offering free subscriptions and sponsoring both the All-Star Game and the Home Run Derby. Now baseball fans on T-Mobile can rest easy knowing that they'll get a free subscription to MLB.TV Premium for the 2017 season, too. You'll just have to figure out the Spring Training games yourself if you care about watching those games as well.
Source: T-Mobile