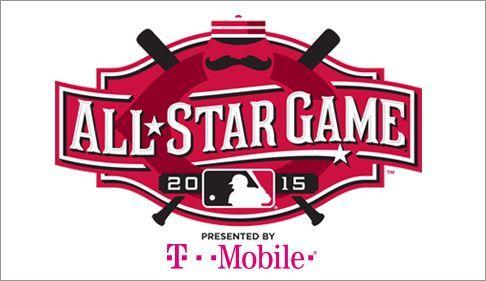 After teaming up with the MLB on the T-Mobile All-Star FanFest in 2013 and 2014, T-Mo today announced that it's expanding its partnership with Major League Baseball.
T-Mobile will be the first Presenting Sponsor of the MLB All-Star Game, which will be broadcast on FOX on July 14 at 8:00 pm ET. The deal will see T-Mobile have a "marquee stadium presence" inside the Great American Ballpark in Cincinnati, on-air integrations throughout the game's broadcast, and a national fan promo connected to the All-Star Game.
Here's what John Legere had to say about T-Mobile being named the first Presenting Sponsor for the All-Star Game:
"It's All-Star Week and we're going to go big and paint the town magenta! As the first-ever presenting sponsor of the All-Star Game, and the returning title sponsor of T-Mobile All-Star FanFest, I've got some surprise Un-carrier style plans to make this year's All-Star Game a fantastic experience for fans across the country Stay tuned!"
In addition to being a Presenting Sponsor for the All-Star Game itself, T-Mobile will once again sponsor the All-Star FanFest event. It'll take place at the Duke Energy Convention Center from July 10-14.
Source: T-Mobile