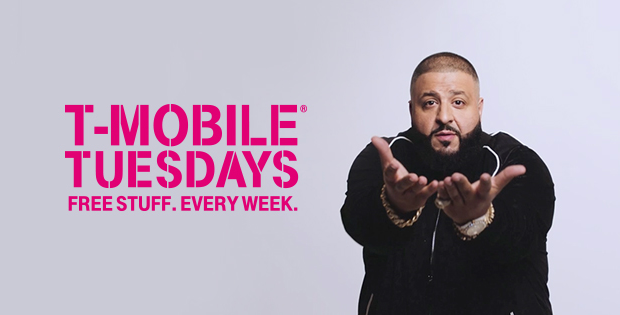 One day after this week's T-Mobile Tuesday, T-Mo has revealed what it's got in store for next Tuesday.
The T-Mobile Tuesday for March 28 will include a $20 discount on event tickets through Gametime. Also coming to T-Mo customers next week is a discount of $0.25 off a gallon of gas at Shell (up to 20 gallons), and a free $5 code for a movie rental or TV show purchase from FandangoNOW.
Next week's grand prize winner will receive a weekend getaway to see an event based on ticket availability in the Gametime app. This includes round trip airfare for two (up to $1,200), airport/hotel or hotel/ground transportation (up to $500), two nights in a hotel (up to $1,000), tickets to an event from Gametime (up to $3,000), $500 to spend on meals, and a check for $2,650 to spend on travel expenses or taxes.
Fifty first prize winners will each get a $250 gift code for Gametime. Twenty-five thousand second prize winners will get a $10 gift card to their choice of Amazon, iTunes, Google Play, or Best Buy, and 75,000 third prize winners will each receive a $5 gift card to their choice of Amazon, CVS, Target, or Walmart.
Source: T-Mobile Tuesdays