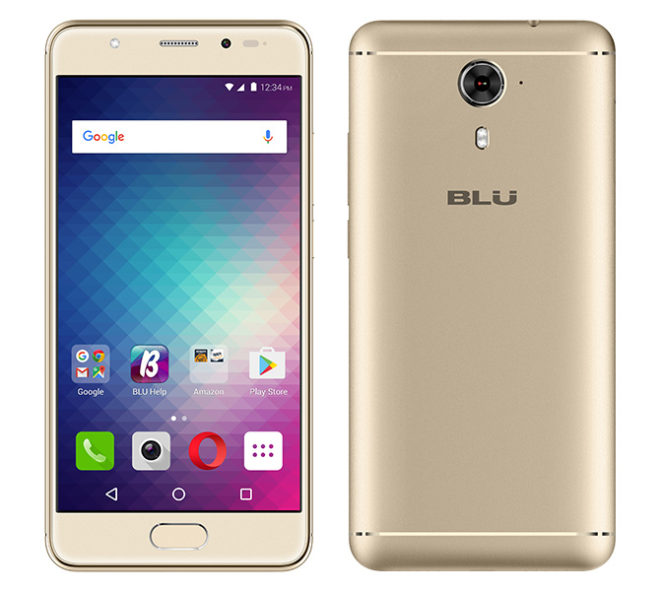 BLU today took the wraps off of its latest affordable Android smartphone, the Life One X2 Mini.
The BLU Life One X2 Mini is an unlocked Android 6.0.1 Marshmallow phone with a 5-inch 1920×1080 display, which is a smidge smaller than the 5.2-inch 1920×1080 display found on the regular Life One X2. Below that display is a fingerprint reader, above it is an 8-megapixel camera with flash, and around back lives a 13-megapixel camera with phase detection autofocus.
An octa-core Snapdragon 430 processor is powering the BLU Life One X2 Mini and it's paired with 4GB of RAM, 64GB of storage, a microSD slot, and a 3000mAh battery. Also included is FM radio and dual SIM slots.
When it comes to cellular connectivity, the BLU Life One X2 Mini supports 850/1700/1900/2100 3G and 4G LTE bands 2, 4, 7, 12, and 17. I asked BLU about T-Mobile Wi-Fi Calling and VoLTE support and was told that the Life One X2 Mini "has T-Mobile Voice over LTE but does not have T-Mobile Wi-Fi Calling."
If the Life One X2 Mini has piqued your interest, you can get one from Amazon right now for $179.99. The lack of T-Mo Wi-Fi Calling is a bummer, as is the fact that it's running Android 6.0 out of the box, but those trade-offs may be worth it if you're looking for an affordable Android phone with a smaller display.
To see the BLU Life One X2 Mini in action before spending your hard-earned money, you can check out PhoneDog's unboxing video below.
Sources: BLU, BLU Life One X2 Mini on Amazon