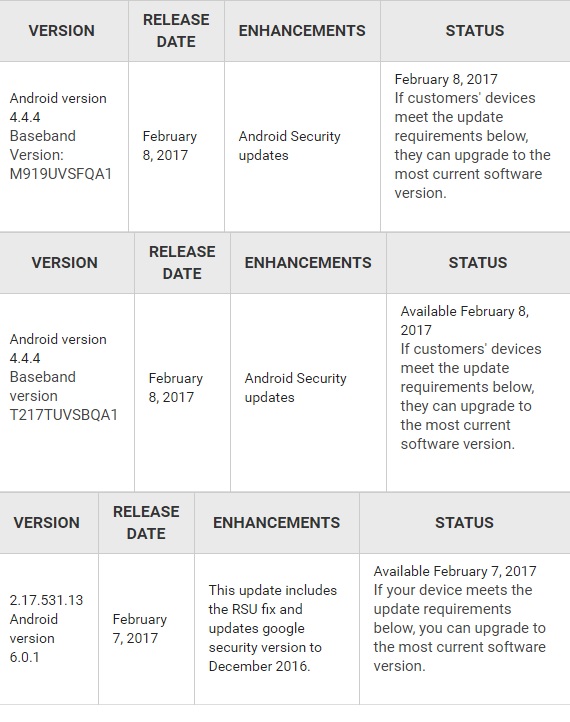 Just a few days ago, T-Mobile announced that they were releasing security updates for the Galaxy S6 and S6 edge, two devices that have been in the market for some time now. After making this announcement, it seems like T-Mo is now turning to the Galaxy S4 and Tab3 to release their first updates since they launched in 2015. The two devices have been running Android 4.4 KitKat ever since their release.
You might be curious to find out why T-Mo is doing something like this, especially since they have newer models available in the market. The carrier, however, has already done the same thing with the ZTE ZMAX. Back in November last year, T-Mobile surprised everyone when they announced they were releasing security patches to the two year old device.
The last time both the S4 and Tab 3 received an update was in December and August 2015, respectively.
Source: AndroidPolice