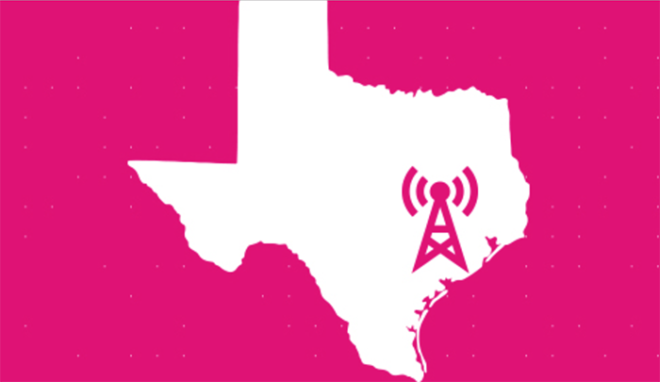 After permanently beefing up its coverage in Washington, D.C. for the presidential inauguration, T-Mobile today revealed that it's done something similar for Houston, Texas.
T-Mobile has rolled out upgrades to its 4G LTE network in Houston ahead of Super Bowl LI on February 5. T-Mo touts that its LTE capacity has grown nearly 20 times in and around NRG Stadium, where the Super Bowl will be played, as well as 10 times at airports and hotels in the area and a total of 5 times across the entire Houston metro.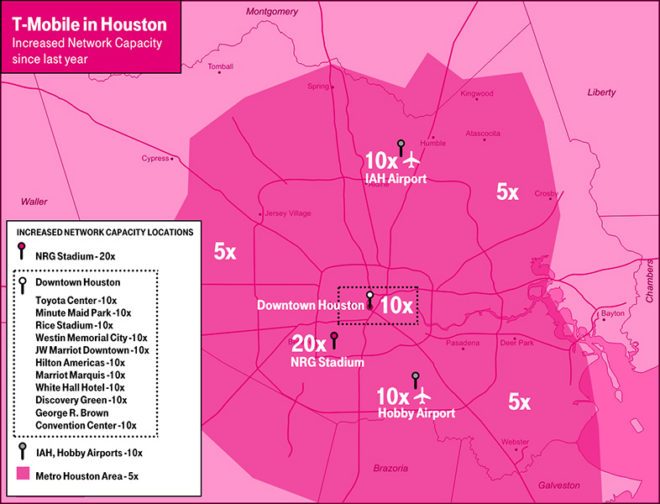 Specifically, T-Mobile added more LTE spectrum, including Extended Range LTE; rolled out three carrier aggregation for a total of 35+35 MHz of LTE; added new small cells and Distributed Antenna Systems; and enabled 4×4 MIMO and 256 QAM. Keep in mind that some upgrades will only benefit you if you've got a compatible device, like how the Galaxy S7 and S7 edge support 4×4 MIMO and 256 QAM.
As with the upgrades that T-Mobile performed in Washington, D.C., the network improvements that T-Mobile has rolled out in Houston are permanent. That means that the residents of Houston will continue to enjoy the upgrades after all of the Falcons and Patriots fans have left town.
Source: T-Mobile