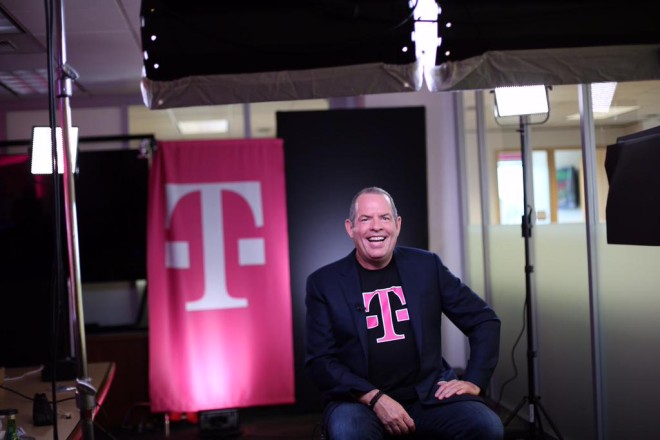 Today T-Mobile CFO Braxton Carter spoke at the UBS Global Media & Communications Conference in New York City, and he touched a bit on President-elect Donald Trump and what his election could mean for the mobile industry.
Carter expects that a Trump presidency will foster an environment that'll be more positive for wireless. "It's hard to imagine, with the way the election turned out, that we're not going to have an environment, from several aspects, that is not going to be more positive for my industry," the CFO said.
He went on to explain that there will likely be less regulation, something that he feels "destroys innovation and value creation."
Speaking of innovation, Carter also feels that a reversal of net neutrality and the FCC's Open Internet rules would be good for innovation in the industry, saying that it "would provide opportunity for significant innovation and differentiation" and that it'd enable you to "do some very interesting things."
The T-Mobile CFO touched on consolidation, too. T-Mobile is regularly named as an acquisition target, and with the incoming Trump administration, some have suggested that a T-Mobile merger is more likely than it has been in years past. "It's hard to imagine that there's not going to be more openness to consolidation," Carter said on the matter. "Given the changes that are coming, I really do think you're going to see a lot of evolution and a lot of excitement."
Finally, Carter talked a bit about T-Mobile and MetroPCS, saying that they built 400 and 1,000 more stores for the respective brands in 2016. Look for more stores to pop up in 2017, Carter teased, with 1,000 new T-Mobile stores and 1,500 more MetroPCS stores planned.
Thanks, Hussain!
Source: FierceWireless