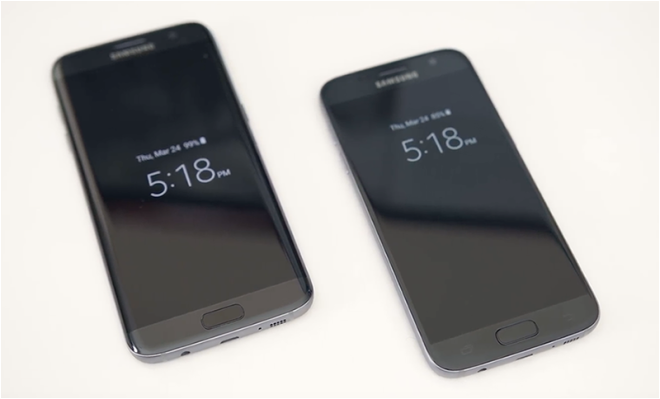 With T-Mobile's latest offer, anyone looking for a last-minute holiday gift can get something for a loved one and a little something for themselves, too.
T-Mobile today launched a Samsung Galaxy buy one, get one free promotion. With it, customers can get a Samsung Galaxy smartphone for free when they purchase one. Here are the smartphones that qualify:
Samsung Galaxy S7
Samsung Galaxy S7 edge
Samsung Galaxy Note 5
Samsung Galaxy S6
Samsung Galaxy S6 edge
Samsung Galaxy S6 edge+
Samsung Galaxy J7
This promo is open to new and existing customers. If you're an existing customer on a Simple Choice Unlimited plan, you can get the deal by adding a second Simple Choice Unlimited line. All other existing customers will need to be on T-Mobile One, and new customers must activate both lines on a T-Mobile One plan.
Once you've got your two Samsung Galaxy phones picked out, you can redeem the offer by going to T-Mobile's promotions page and entering the promo code HOLIDAYBOGO. You'll then receive a prepaid MasterCard gift card within eight weeks to cover the cost of the second device.
This is a limited time offer. Customers must redeem their promo code by January 27, 2017 to get their prepaid card. The deal is available online, in T-Mobile retail stores, and by calling T-Mobile telesales or Customer Care.
We've seen this Samsung Galaxy BOGO promo from T-Mobile a few times this year. What's notable is that unlike the past couple of times that T-Mo offered it, this latest deal will get you a prepaid MasterCard gift card to cover the cost of the device rather than making you wait for 24 monthly bill credits. So if you're at all interested in getting a free Galaxy smartphone, this latest offer may be worth a look.
Source: T-Mobile