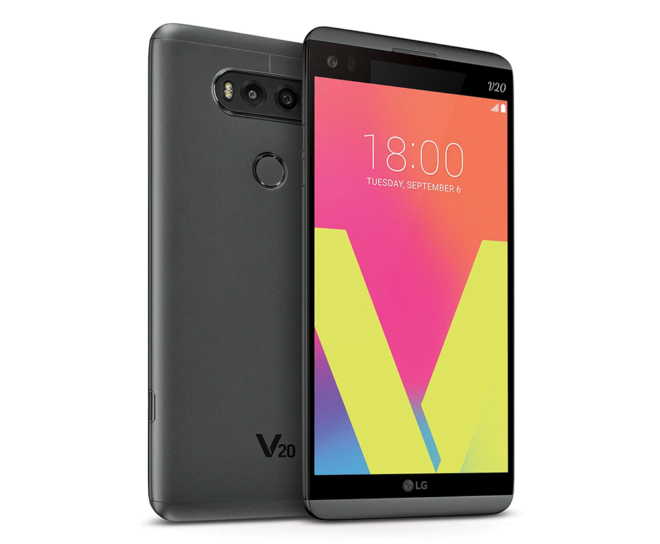 Lots of folks have been clamoring for a release date for the T-Mobile LG V20 lately, and now we've finally got a date for those people to circle on their calendar.
The LG V20 will launch at T-Mobile on October 28. Unfortunately, T-Mo isn't quite ready to talk pricing for the V20, saying that that info will be announced "closer to launch."
One thing that T-Mobile did reveal today is that everyone who buys an LG V20 will get a pair of Bang & Olufsen BeoPlay H3 headphones, worth $149. T-Mo says that this offer will only be around for a limited time, so if you want some free headphones, you may want to grab your V20 at launch or shortly thereafter.
Another important detail about the LG V20 is that it's the first phone on T-Mobile to support AWS-3 (aka band 66) spectrum. T-Mobile will be using this spectrum to build out its 4G LTE network, and the V20 will be the first phone on T-Mo that'll run on those airwaves.
As a refresher, the LG V20 runs Android 7.0 Nougat on a 5.7-inch 2560×1440 display. It's also got a secondary 160×1040 display above that main display.
Another major feature of the V20 is its dual camera setup, with a 16-megapixel standard lens and an 8-megapixel wide-angle lens. There's also a 5-megapixel camera on the V20's front.
The rest of the LG V20's spec list is about as high-end as your'd expect from an Android flagship in late 2016. There's a Snapdragon 820 processor, 4GB of RAM, 64GB of built-in storage, and a microSD slot for adding even more storage. There's also a Quad DAC for reducing distortion and ambient noise for higher-quality audio and a 3,200mAh removable battery.
Are you thinking about buying the LG V20 when it launches later this month?
Source: T-Mobile