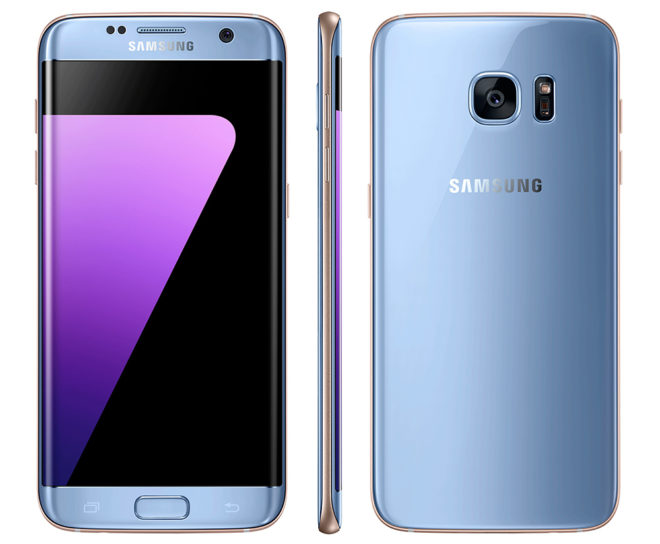 When Samsung introduced the Galaxy Note 7, it also debuted a new Blue Coral color option that combined blue front and back panels with a gold frame. That color appeared to die with the discontinuation of the Note 7, but Samsung has confirmed that Blue Coral will live on with another device.
The Samsung Galaxy S7 edge is officially getting a Blue Coral color option. Samsung confirmed the news today, saying that it'll begin rolling out "in selected markets around the globe" starting November 1.
Samsung isn't talking specific launch dates or carrier availability, instead leaving that up to each market's carriers and regional Samsung offices. However, Samsung did say that the Blue Coral GS7 edge will be offered by major US wireless providers by the end of the year.
T-Mobile currently sells the Galaxy S7 edge in Silver Titanium and Gold Platinum color options, so this Blue Coral version would give T-Mo a GS7 edge model that's a bit more unique. It's also just a good-looking piece of hardware, so it's good to see Samsung applying the Galaxy Note 7's Blue Coral color option to another device following the demise of the Note 7.
Source: Samsung