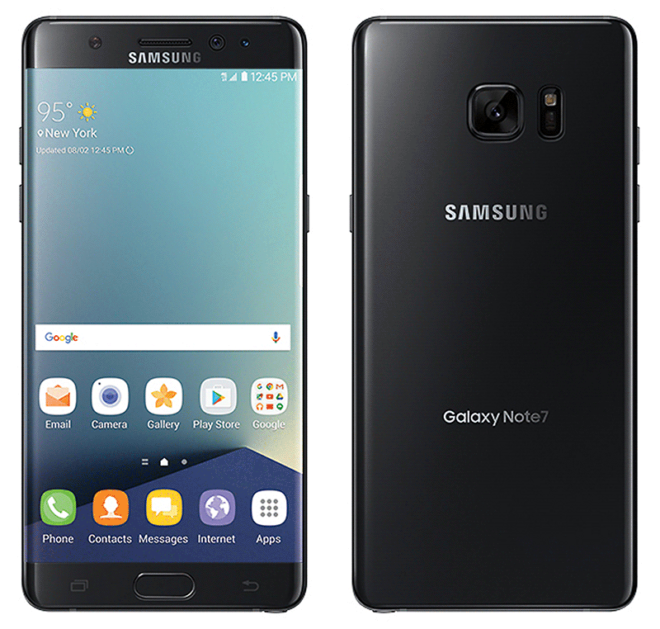 As expected, the Samsung Galaxy Note 7 is once again available from T-Mobile.
The Note 7 has reappeared in T-Mobile's online store, complete with a note confirming that these the safe, non-recalled units. The full note says:
"The Galaxy Note7 was recalled by the U.S. Consumer Product Safety Commission (CPSC) on September 9th. This Galaxy Note7 has been approved by the CPSC for all purchases and exchanges."
All three Note 7 colors — Black Onyx, Blue Coral, and Silver Titanium — can be purchased, but the blue version is backordered. Pricing is set at $69.99 upfront and 24 monthly payments of $32.50 each on EIP or $0 down and $37.50 per month for JUMP! On Demand. Full price is $849.99.
T-Mobile has said that the Galaxy Note 7 will also be available in stores beginning today, so if you'd like to get a new Note 7 today, you could see if your friendly neighborhood T-Mo store has the model that you want.
Source: T-Mobile