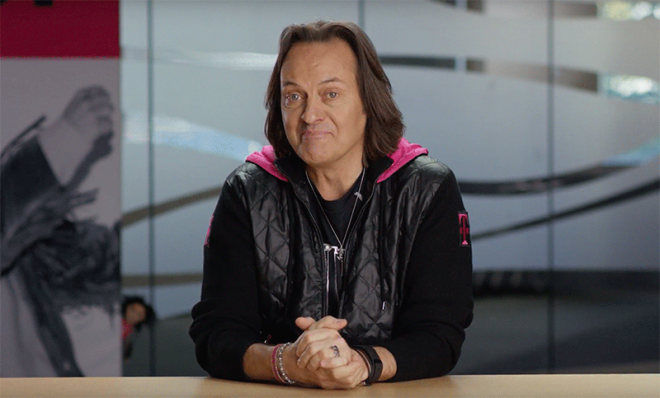 UPDATE: Legere said today, October 7, that the giveaway isn't appropriate right now, likely because of Hurricane Matthew. It's on hold until next week.
A couple of weeks after celebrating his fourth anniversary at T-Mobile, John Legere has surpassed the three million follower milestone on Twitter. Today he announced a giveaway to celebrate the achievement.
Legere today revealed the JLL Trip to Mars Sweepstakes, which offers different prizes based on the number of retweets his tweet gets. Here are the four prize tiers:
10,000 retweets: One $800 airline credit to be used for a trip anywhere in the US
50,000 retweets: Novus Zero Gravity Recliner worth $1,995
100,000 retweets: Zero gravity experience worth $5,500
1,000,000 retweets: SpaceX trip to Mars worth $200,000
The trip to Mars is the highlight here, with one winner getting to travel in space. Few people ever get to go to space at all, and a trip to Mars is currently a major focus of companies like Elon Musk's SpaceX. However, it's worth noting that this contest's official rules say that "in the case that a trip to Mars is not commercially available," the winner will get a check worth the value of the trip. While that's not a trip to Mars, it's still a pretty nice prize.
This sweepstakes will run from October 5 until October 11 at 11:59 PM PT. The winner will be announced at 12:00 PM PT on October 12. If you'd like to enter, retweet this John Legere tweet.
When I joined @TMobile, people thought I was from Mars. I want say thx in an out-of-this-🌏-way for believing in me! https://t.co/W4X2ofKoBW pic.twitter.com/OWFwcOXRSv

— John Legere (@JohnLegere) October 5, 2016