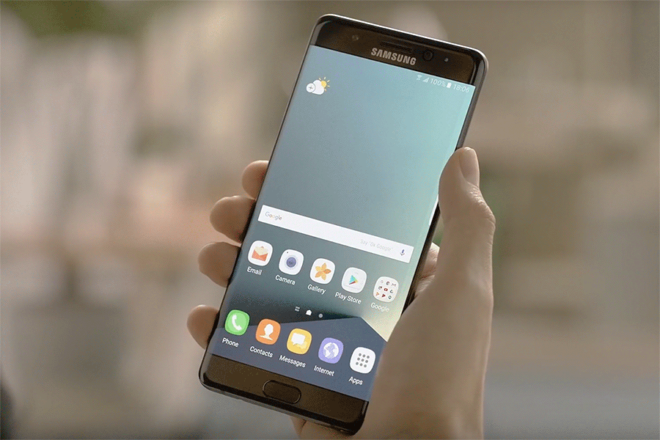 If you've got a Galaxy Note 7, you should stop using it, according to the U.S. Consumer Safety Product Commissions.
The U.S. CPSC points to recent reports of Note 7 phones catching fire "while charging and during normal use," and so the agency says that owners should power down their phones. The CPSC says that it's working with Samsung to announce a formal recall of the Note 7 — Samsung announced its own replacement program last week — and to determine if replacement Note 7s are an acceptable solution for consumers.
The CPSC's full statement:
"Lithium-ion batteries pack a lot of power into a small package. When these batteries overheat and burst, the results can be serious. This is why the U.S Consumer Product Safety Commission (CPSC) is urging all consumers who own a Samsung Galaxy Note7 to power them down and stop charging or using the device.

This consumer warning is based on recent reports involving lithium-ion batteries in certain Note7 devices that have resulted in fires. These incidents have occurred while charging and during normal use, which has led us to call for consumers to power down their Note7s.

CPSC and Samsung are working cooperatively to formally announce an official recall of the devices, as soon as possible. CPSC is working quickly to determine whether a replacement Galaxy Note7 is an acceptable remedy for Samsung or their phone carriers to provide to consumers.

We advise all consumers to report product safety incidents involving lithium-ion batteries in smartphones to us via www.SaferProducts.gov."
Samsung confirmed that it's working with the U.S. CPSC on a Note 7 recall. "We are asking all users to power down their Galaxy Note 7s and exchange them now, said Tim Baxter, president of Samsung Electronics America.
Meanwhile, the Federal Aviation Industry has issued its own statement on the Note 7. While the FAA doesn't outright say that you can't fly with your Note 7, it is "strongly advising" owners to not turn on or charge their Note 7s while aboard a plan or stow their Note 7s in their checked baggage.
The FAA's statement:
"In light of recent incidents and concerns raised by Samsung about its Galaxy Note 7 devices, the Federal Aviation Administration strongly advises passengers not to turn on or charge these devices on board aircraft and not to stow them in any checked baggage."
Finally, Samsung Australia has provided some info on that country's Note 7 exchange that we could see here in the U.S., too. Samsung Australia says that its new Galaxy Note 7 packaging will have clear identifiers on its box so that you can easily tell which units don't have a potentially dangerous battery.
These identifiers include a small black square on the white barcode label as well as a white sticker with a blue "S." Samsung Australia will also be launching an online database on Sept. 13 that'll allow consumers to enter the IMEI of their Note 7 to determine if it's faulty or not. Consumers will also be able to call Samsung Australia directly to check their Note 7s.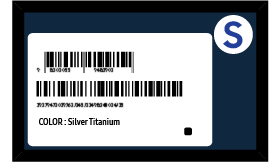 Again, these announcements about identifiable packaging and an IMEI database have only been announced by Samsung Australia so far. It's entirely possible that we could see them make their way to the U.S., though, as Samsung will need to give U.S. consumers easy ways to determine if their Galaxy Note 7 could be dangerous.
If you've got a Galaxy Note 7, have you stopped using it?
Sources: U.S. CPSC, Samsung, FAA, Samsung Australia