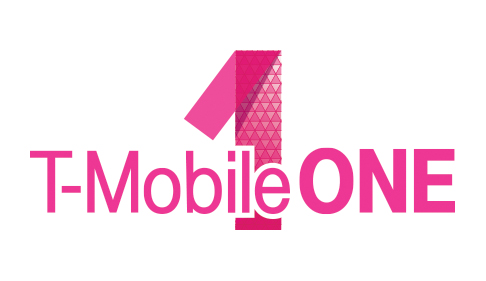 Following its announcement in mid-August and then its refresh later that month, T-Mobile One is now available.
T-Mobile One offers unlimited talk, text, and high-speed data. Also included is unlimited mobile hotspot at data speeds that top out at 512kbps; unlimited 480p video streaming; unlimited talk, text, and 4G LTE data in Mexico and Canada; and unlimited text, unlimited 128kbps data, and $0.20 per minute calls in more than 140 countries and destinations. T-Mobile One customers will also get unlimited texting/messaging on their flights as well as one free hour of Gogo in-flight Wi-Fi.
T-Mo is offering HD Day Passes to T-Mobile One customers that allow them to stream high-definition video for 24 hours at a time. These HD Day Passes will cost $3 per month when they launch in October.
Pricing for T-Mobile One starts at $70 per month for a single line. A second line will cost $50 per month, lines three through eight are $20 per month per line, and lines nine and beyond are $30 per month per line. Keep in mind that those prices factor in AutoPay, which gets you a $5 per line per month discount when enabled. If you're not enrolled in AutoPay, the monthly cost for each line increases $5 per month.
You can add a tablet to your T-Mobile One plan for $20 per month, or a wearable for $5 per month.
Customers that sign up for T-Mobile One had the option of stepping up to the T-Mobile One Plus plan. For an additional $25 per month per line, T-Mobile One Plus gets you unlimited 4G LTE mobile hotspot, unlimited HD Day Passes, and unlimited international data at 256kbps rather than 128kbps.
Finally, both T-Mobile One and T-Mobile One Plus are subject to T-Mo's network prioritization policy. This means that customers that use more than 26GB of data in one month will have their data usage prioritized below other customers and may encounter slower speeds.
The launch of T-Mobile One means that Simple Choice Unlimited is being retired. T-Mo says that other Simple Choice plans will still be available, but that it "will eventually stop offering Simple Choice because we don't believe customers are going to want to buy data buckets once they experience the value of having unlimited data with T‑Mobile One." If you've already got a plan that you're happy with, you can keep it.
So now that T-Mobile One has arrived, are any of you planning to switch to it?
Source: T-Mobile One