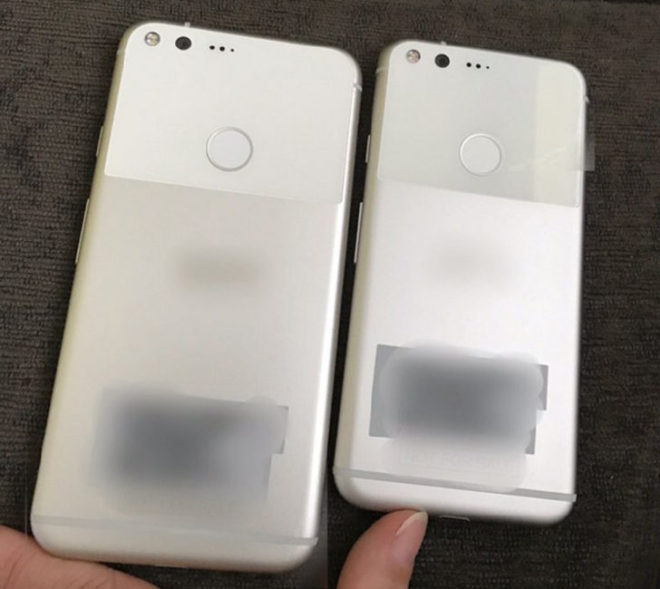 One month after Google's new Pixel phone leaked in black, both the Pixel and its larger Pixel XL sibling have appeared again, but in a new color.
Photos that show the front and back of the Pixel and Pixel XL have been leaked by Android Police. These are the aluminum versions of the phones, which have silver backs and white fronts.
Save for the color difference, these two phones look pretty similar to the device that was shown in August. We can see a glass square on the back that's home to the rear camera, flash, and fingerprint reader, and around front there's a sensor below the earpiece and a front-facing camera next to the earpiece. On the sides of the phones are the power/lock buttons and the volume rockers.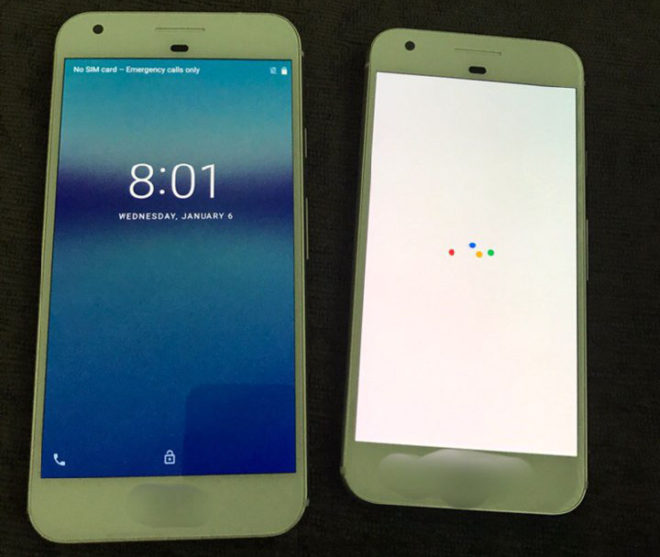 A separate Google Pixel leak that surfaced today claimed that the base Pixel — the smaller of the two phones — will have a starting price of $649. That's expected to be the price for the 32GB Pixel, so the prices for the more capacious Pixel and the larger Pixel XL will likely be higher.
In more official news, Google has posted a video teaser for…something that's happening on Oct. 4. The video shows a search box that slowly morphs into a phone-like shape, and included in the description of the video is a link to a page for the announcement, madeby.google.com.
Now that we're starting to get a clear picture of Google's next flagship Android phones, what do you think of them?
Sources: Android Police (1), (2), Google