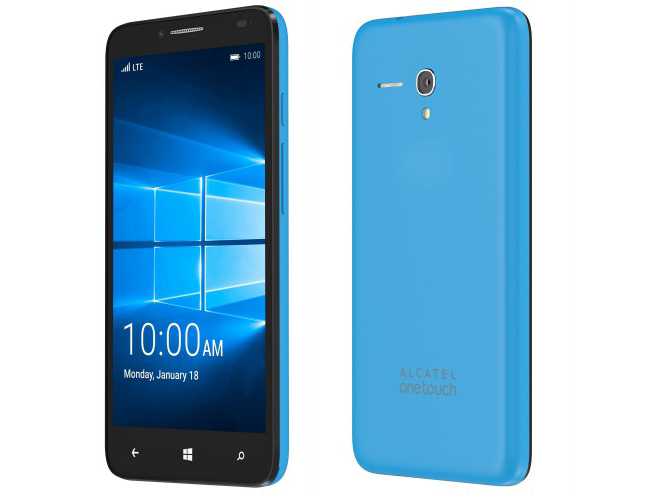 Alcatel OneTouch Fierce XL owners have been enjoying steady software updates since the Fierce XL hit T-Mobile earlier this year, and now we may know when their next update will arrive.
The Windows 10 Mobile Anniversary Update is expected to be released to carrier-branded phones like T-Mobile's Alcatel OneTouch Fierce XL on August 16. This is one week later than unlocked W10M phones are expected to get the update, a delay that's likely a result of the carriers getting extra time to test the update's features on their networks.
The update is said to include several usability improvements, like a camera shortcut that replaces the back button the lock screen on phones with no physical camera key. The lock screen will also gain media controls. Other features include an updated Skype app and a Settings app that makes it easier to locate individual settings.
Microsoft hasn't officially announced a launch date for the Windows 10 Mobile Anniversary Update. The PC version of the update began rolling out on August 2, and at that time, Microsoft said that the W10M update would be arriving "in the coming weeks." So we do know that W10M's update is near, and if today's report is true, Fierce XL owners may only have a little more than a week left to wait.
Source: Windows Central