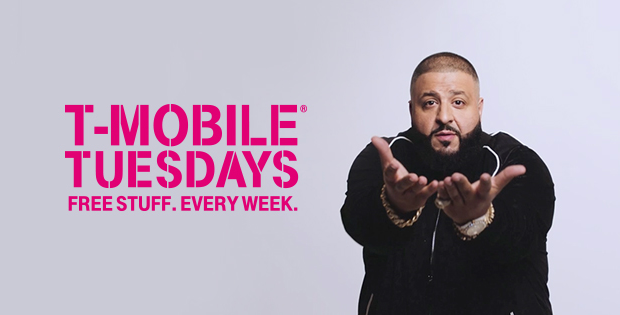 If you took advantage of this week's T-Mobile Tuesdays offers, today's the day that you get to see Suicide Squad for free. Today is also the day that we learn what gifts T-Mo has planned for next Tuesday.
T-Mobile today revealed the gifts that it's got planned for the August 9 edition of T-Mobile Tuesdays. Included is a free copy of Claudia's Cocina, a Mexican cookbook from MasterChef season 6 winner Claudia Sandoval. The cookbook is an eBook that you'll get through BookShout.
In addition to the free cookbook, the upcoming T-Mobile Tuesday's gifts will include a $15 Lyft credit, a small Wendy's Frosty, and a VUDU movie rental, which has been absent the past couple of weeks.
Also worth noting is that T-Mobile's offer of unlimited Pokémon Go data through August 2017 will be around again next week. Next week is the last time that the Pokémon Go gift will be available, though, so you'd better grab it on August 9 if you still haven't done so.
Most of this week's prizes tie into MasterChef. The grand prize winner will get a seven-day MasterChef Experience Cruise for two. From November 6 through November 13, you'll go on a cruise on Holland America's ms Nieuw Amsterdam toward Turks and Caicos, Puerto Rico, and St. Maarten in the Caribbean.
The trip includes airfare to Ft. Lauderdale, Fla., six nights' ship accommodations, on-board MasterChef Experience activities and MasterChef Live Theater events. According to the MasterChef Cruise site, these activities include trivia competitions, cooking demos, chef competitions, and more. Also included is a check for $3,146 to cover port fees, taxes, and other expenses.
Five first prize winners will receive a tour of the MasterChef kitchen that includes a visit to the set and a live taping in Los Angeles, Calif., as well as a meet and greet with a MasterChef judge. Included is airfare for two to L.A., a three-day and two-night stay at a hotel, and a check for $1,628 to use for taxes, meals, and other expenses.
Fifty second prize winners will get a three-piece MasterChef grill and barbecue kit. Included in the kit is a spatula, grill brush, and tongs.
Finally, 50 third prize winners will get a Samsung Galaxy Note 7 and a check for $360 to cover any taxes or use expenses.
Source: T-Mobile