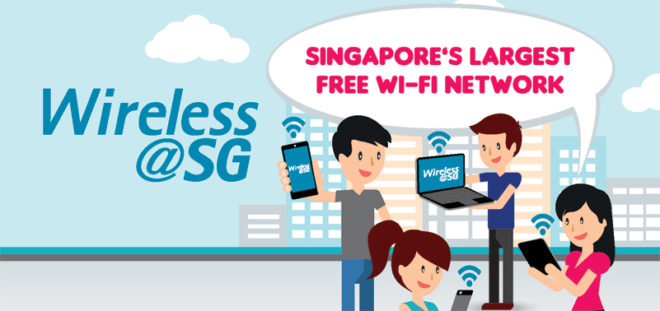 T-Mobile customers have been enjoying some nice international benefits this summer, including unlimited high-speed data in Europe and Brazil. Now another international benefit has been announced.
T-Mobile subscribers can get free access to Singapore's free public Wi-Fi network, called Wireless@SG, from Aug. 22 through Sept. 21. T-Mo customers will have access to around 290 Wi-Fi hotspots in the designated test areas, including island resort Sentosa and major MRT train stations.
If you're planning to visit Singapore sometime in the next month, getting access to these hotspots should be fairly easy. You'll just need to complete a one-time setup process that'll verify your SIM and you'll then be automatically connected to the Wireless@SG hotspots.
This benefit for T-Mobile customers is part of a trial being conducted by the Infocomm Development Authority of Singapore. While most of us probably aren't going to be able to take advantage of this month-long free Wi-Fi benefit, it's a nice feature for any T-Mo customers that are making the trek to Singapore, giving them a beefed up internet connection in the near-300 locations where these Wi-Fi hotspots are located.
If you're heading to Singapore in the next month and want to view the setup process for this free Wi-Fi trial, you can view this PDF.