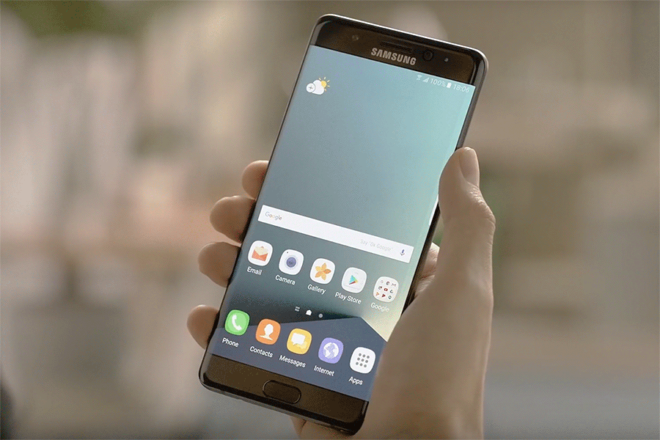 T-Mobile opened pre-orders of the Galaxy Note 7 immediately once the calendar turned to Aug. 3 on the east coast, but it looks like that may have wreaked havoc on some customers' effort to get their bonus gift.
Some T-Mobile Note 7 pre-order customers are reporting that their request to get their free gift is being rejected by Samsung. The issue is that the promotion, which offers a free Gear Fit 2, 256GB microSD card, or year of Netflix, runs from Aug. 3 through Aug. 28. However, because T-Mobile's Note 7 pre-orders opened on Aug. 2 in some time zones, some customers' orders are showing that they purchased their Note 7s on Aug. 2 instead of Aug. 3.
The email sent by Samsung to these customers says that "Your purchase date is Aug. 2, 2016, which is not within our purchase period." It goes on to say "We would like to register you. Unfortunately, we cannot make any exceptions and/or changes to the Terms and Conditions of this promotion. The promotion expired on August 28, 2016."
These customers ordered their Note 7s during the correct pre-order period, it's just that because T-Mo opened pre-orders at 12:01 am ET, orders made in other time zones showed up as happening before Aug. 3. Thankfully, Samsung is going to make things right.
Samsung has issued a statement that says that it has fixed the "minor issue" in their redemption system and that everyone will get their gifts. The full statement to Android Police:
"There was a minor error in our redemption system. This has been fixed and everyone who purchased their device within the promotion period will receive their device. Our fulfillment agency should be reaching out to affected customers over the next few days to confirm with them."

It's nice that T-Mobile opened Galaxy Note 7 pre-orders at 12:01 am ET on Aug. 3, as it allowed folks that were super excited for the Note 7 to guarantee themselves a unit right away. Samsung's system wasn't prepared for that, though. The good news is that the story is going to end well and that all of the customers that pre-ordered the Note 7 will indeed get their free gift.
Did any of you run into this error when trying to claim your Note 7 gift?
Sources: xda-developers, Android Police