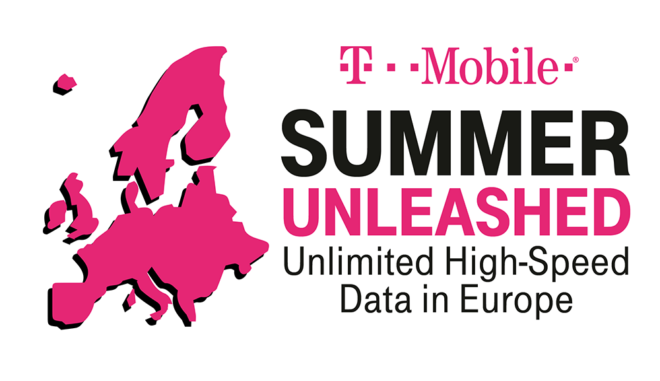 Summer is officially here, and T-Mobile is celebrating with a new promotion.
Summer Unleashed will give T-Mobile customers unlimited 4G LTE in all of Europe, save for the tiny principality of Andorra, for some reason. This bottomless bucket of European LTE data will be available from July 1 through August 31, and it's available to all postpaid Simple Choice customers. And with Simple Global, T-Mo subscribers get unlimited texting and calling at a rate of 20 cents per minute.
This is a nice promo for anyone that'll be traveling to Europe in the next couple of months, giving them access to full-on, high-speed LTE data all over Europe. Just remember that tethering is not included and T-Mobile can restrict or terminate service if it feels like your misusing the unlimited LTE data, so don't go to Europe and download ginormous files the entire time that you're there.
Also announced today is that T-Mobile is giving a little gift to non-T-Mo subscribers. From June 24 through June 26, anyone flying on a domestic flight with Gogo in-flight Wi-Fi an automatically get one hour of free Wi-Fi on their smartphone, courtesy of T-Mobile.
Rounding out today's travel-centric announcements is the addition of Belize to Simple Global. Starting July 1, T-Mobile customers can get unlimited 128Kbps data, texting, and 20 cents per minute calling while traveling in Belize.
Source: T-Mobile